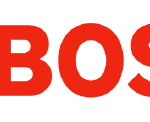 Bosch
Do you want beneficial technologies being shaped by your ideas? Whether in the areas of mobility solutions, consumer goods, industrial technology or energy and building technology – with us, you will have the chance to improve quality of life all across the globe. Welcome to Bosch.
Success Stories don't just happen. They are made.
The Bosch Engineering Group is a fully owned subsidiary of Robert Bosch GmbH. As a state-of-the-art engineering service provider, we offer development and application solutions for all electronic systems in the Bosch portfolio.
Job description
Developing and calibrating ESP/ABS in close collaboration with individual UK car manufacturers based on their requirements for dynamics of vehicle movement
Calibrating of ESP functions for longitudinal and lateral functions like "Anti Blocking System" (ABS), "Traction Control System" (TCS), "Hill Hold Control" (HHC) and "Vehicle Dynamics Control" (VDC)
Testing, calibrating and verifying the software and calibration in test vehicles and prototypes on Bosch test tracks but also on international test tracks (Bosch winter test area in north Sweden)
Taking part in numerous tests trips all over the world (Germany, Sweden, Spain, Italy, …)
Qualifications
Degree qualified in a relevant engineering subject i.e. Automotive, Mechanical, Electronics
Commitment to customer requirements for economic and high quality solutions
Ability to work effectively as part of a team
Understanding of vehicle dynamics and control engineering
Analytical skills to investigate technical issues
Excellent communicative ability both written and verbal.
Basic programming knowledge beneficial
Passionate about cars at a professional level and beyond
Basic German skills beneficial
Additional Information
Details about joining the BEG Chassis team
This role requires a 12 month secondment to our headquarters in Abstatt, Germany when joining BEG. You will develop your technical skillset and enhance your network relating to the Chassis team requirements. The Chassis team will then return to the UK following the 12 month secondment.
Your future career offers you:
Competitive salary and considered pension programme, flexible working options, employee discounts, promotion of sports and well-being activities, urban infrastructures, on-site parking and access to local public transport, catering facilities, a creative and diverse working environment which breeds opportunity for personal and career development.