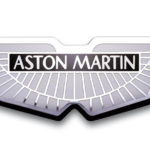 Website Aston Martin
Aston Martin is built upon the passion, skill and creativity of the people who dedicate their working lives to the most iconic brand in the world. Every intricate stitch, beautifully expressed line, and the stirring noise of our engines, is a manifestation of the desire and collective spirit to create the most beautiful cars: the soul of Aston Martin made real.
Due to the significant growth Aston Martin has experienced in recent years we now benefit from being a true multi-site organisation, and as such this role could be based at a number of sites, including Gaydon, Wellesbourne and Milton Keynes
Job purpose
Manage a team of chassis CAE simulation Engineers and complete simulation tasks
Key responsibilities and tasks
Manage a team of multibody simulation Engineers using tools such as ADAMS and VI-Grade.
Manage the use of Vehicle simulators and work with the Attributes team.
Complete all management tasks required including appraisals for the team and lead recruitment activities
Develop and maintain MBS processes and procedures.
Ensure a high level of documentation and reporting.
Lead and participate in the generation of vehicle models.
Investigate vehicle dynamics issues arising during development.
Collaborate to create and develop Chassis control system algorithms in conjunction with system suppliers.
Ensure harmonised interaction of all Chassis electronically control systems.
Lead the development of control systems and strategies alongside system suppliers using Vi-Grade, Simulink or other appropriate software.
Interact with ECU suppliers, Component Engineers,  FEA Team and Dynamics Department.
Specification and testing of vehicle dynamic-control application software
Vehicle dynamics control system design
Qualifications and experience
Engineering Degree in appropriate discipline
ADAMS CAR and VI-Grade training courses completed
Experience managing a Chassis simulation team
Extensive experience as a Simulation Engineer within the automotive industry.
Extensive experience of ADAMS simulation tools which must include ADAMS CAR.
Experience of VI-Grade software and CRT
Experience as a Control Systems Simulation within the automotive industry.
Worked with Driver in Motion (DiM) simulators
Co-Simulation integration of active damping and SCS controllers into models.
Experience of Chassis and EPS software tuning.
Proven capability of studying and understanding K&C data and correlating it with models.
Tyre modelling
Management experience
Working knowledge of Altair Hyperworks including Hypergraph.
Capable of generating procedures and standards
Working knowledge of Matlab and VI-Grade.
Good report writing skills and able to present to technical experts
Rig test environment experience including vehicle simulators
Competent in all Microsoft Office applications
Software experience:-
Matlab Simulink
VI-Grade car real time
ADAMS
Vector e.g. CANape
How to apply
A career at Aston Martin means joining one of the world's most respected luxury automotive brands. You have the chance to join us in a truly special working environment – fast-paced, rewarding and dynamic
Please click HERE to submit your application.
PLEASE NOTE: We reserve the right to close the vacancy to applications earlier should we receive sufficient applications.
Advertised: GMT Daylight Time
Applications close: GMT Daylight Time