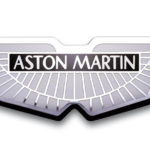 Website Aston Martin
Aston Martin is built upon the passion, skill and creativity of the people who dedicate their working lives to the most iconic brand in the world. Every intricate stitch, beautifully expressed line, and the stirring noise of our engines, is a manifestation of the desire and collective spirit to create the most beautiful cars: the soul of Aston Martin made real.
Job purpose 
Responsible for developing and delivering quality disciplines relating to vehicle and component design, development and launch for all future vehicles within Aston Martin. Working closely with both the supply base and within AML to ensure new vehicles are delivered and produced to the correct quality, volume and cost. Roles are available across several different commodities.
Key responsibilities and tasks 
Within Quality at Aston Martin, our engineers have a wide range of roles and responsibilities, engaging all areas of the business, from Design, Purchasing, Product Development, Launch Teams, Manufacturing, After Sales, Dealerships and our supply Base. Worldwide travel, constant interaction with people and the drive to make the highest quality sports cars in the world requires flexible engineers with good communication and team work skills and a thirst for problem solving.
In the manufacturing plant at Gaydon, our engineers bring new products into production through the development of parts, vehicle and supply base. Our engineers also work closely with our manufacturing colleagues and monitor the success of the end product via our After Sales and network of dealerships worldwide. This ensures a wide ranging and absorbing job experience.
Manage the delivery of off tool, off process 100% accurate parts and final part approval for responsible commodities through Aston Martin Part Approval Process (AMPAP)
Use of automotive engineering quality tools (i.e. DFMEA, PFMEA, PPAP, APQP, 8D, PPS)
Confirm supplier manufacturing capacity status and ensure no negative impact to supply and quality during new model launch.
Work closely with our supply base to define improvement plans.
Drive quality history reviews and campaign prevention related activities to ensure no repeat issues from previous models.
Agree the vehicle and parts quality requirement with PD, programme, manufacturing and suppliers to exceed customer expectations.
Qualifications and experience
Excellent interpersonal skills and ability to work in teams of various sizes, across all areas and influence the delivery of those teams.
Experienced problem solver.
Skills in reliability and robustness engineering.
Knowledge of Quality Tools and techniques for design.
High degree of numeracy and knowledge of statistical techniques is also an advantage.
Proven ability to lead cross functional team meetings and define clear improvement action plans.
Ability to self-manage and work under pressure to deliver quality, production and engineering requirements and thrive in a dynamic and changing environment.
Remuneration package:
Negotiable base salary in line with experience (Salary circa £37,000)
Access to Mercedes and Ford car schemes.
Private Medical Cover – Single cover, Family cover at an additional cost.
Health Shield Cash Plan.
26 days annual leave + statutory bank holidays.
Individual Performance Bonus (IPB).
Contributory pension scheme – 3% matched for years 1 & 2, rising to double. matched contribution from year 3 to a maximum employer contribution of 12%.
A wide range of discounts with associated partners.
How to apply
There really has never been a better time to join Aston Martin Lagonda, with strong financial results, a significant growth plan in place, a new site nearing completion and arguably the strongest model line up in the Company's history, so if you feel ready to take the next exciting step in your already successful career and become part of the AML family apply today for consideration
Please click HERE to submit your application.
PLEASE NOTE: We reserve the right to close the vacancy to applications earlier should we receive sufficient applications.
Advertised: GMT Daylight Time
Applications close: GMT Daylight Time