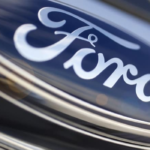 Website Ford
Job Description & Qualifications
At Ford Motor Company, we believe freedom of movement drives human progress. We also believe in providing you with the freedom to define and realise your dreams. With our incredible plans for the future of mobility, we have a wide variety of opportunities for you to accelerate your career potential as you help us define tomorrow's transportation.
Ford's Research and Advanced Engineering team explores new vehicle and societal innovations that require some level of invention before they can be applied to our products and services. The team is building on a history of Ford innovation, including our invention of the three-way catalytic converter to modernise vehicle emissions controls in the 1970s and the world's first rear inflatable seat belts in 2010.
Today, we are exploring and delivering ways to make smarter vehicles and our transportation system more efficient to improve people's lives by helping them move more freely, safely and enjoyably. For example, we are changing how our products are made by creating high-quality vehicles in an environmentally and socially responsible way, including the use sustainable materials. Since 2000, we have used 12 industry and world-first plant-based materials in our production vehicles. We also are researching the possible use of tomato skin, bamboo, agave fibre, dandelion roots, algae and coffee chaff as part of our ambitious goal of making our vehicles with up of 20 percent sustainable material by 2025.
What you will be able to do
Biomechanics and Advanced Safety Technologies research engineer role will include but not be limited to the following list with Technical Experts of the Vehicle Attribute and Analytical Tools Department of Research and Advanced Engineering organisation in Dearborn (RIC-Dearborn). As a key contributor to our team, you will:
Design and develop new safety technologies within our global technology development system (GTDS) for future vehicle integration
Work within cross-functional environments and teams identifying safety feasibility, design challenges and technical specifications
Design and develop fixtures, test methodologies and to confirm proof of concepts
Author internal technical reports, publish external conference proceedings and journal articles, file invention disclosures to obtain patents
Research relevant background information ranging from publications, public/federal requirements, internal specifications and ongoing and upcoming relevant trends within and outside of the industry
Support departmental, inter-and-intraorganisational meetings, presentations, GTDS gateway and milestone reviews
Additionally, a portion of your time will be spent supporting the identification and evaluation of viable new technology solutions (e.g., products, ideas, devices), you will:
Develop long term relationships with educational and research institutions, national laboratories,  startups, peer companies, suppliers and other subject matter authorities that are likely to develop technology solutions in areas of interest to Ford through research, industry events and pro-active networking
Monitor key players, trends, industry announcements, etc. in technology domains that could drive steep changes in our products' performances and manufacturing efficiency
Source, pre-screen and review new technologies for soundness, cost, risk, scalability and economic feasibility
Document findings from scouting activities and effectively present the analysis with peers and key partners
Work with partners across Ford to develop quick, proof-of-concept evaluations for potential projects that match opportunities identified through tech scouting research with high impact applications
The minimum requirements we seek
Master's Degree in Engineering
3+ years of experience with engineering mechanics and dynamics
3+ years of experience with engineering statistics
3+ years of experience in CAE
3+ years of experience in design and development of hardware
3+ years of experience with product development systems
2+ years of experience with project management
2+ years of experience establishing new relationships and technology networks with a large variety of audiences (e.g. suppliers, academia)
1+ year of experience researching leading-edge technologies
Our preferred requirements
PhD in Mechanical Engineering or Biomedical Engineering
Strong interest in new technology development
Fundamental understanding of engineering concepts and ability to judge soundness of a proposal from engineering point of view
An eagerness and willingness to learn subject matter not related to your area of specialty
Ability to work independently and manage time across multiple projects with varying deadlines and commitment needs
Self-motivated, pro-active, self-starter, with demonstrated creative and critical thinking capabilities
Demonstrated excellent presentation and communication skills and the proven ability to communicate ideas effectively, at all levels of management, to both internal and external stakeholders
What you will receive in return
As part of the Ford family, you will enjoy excellent compensation and a comprehensive benefits package that includes generous PTO, retirement, savings and stock investment plans, incentive compensation and much more. You will also experience exciting opportunities for professional and personal growth and recognition.
If you have what it takes to help us redefine the future of mobility, we would love to have you join us.
Candidates for positions with Ford Motor Company must be legally authorised to work in the United States. Verification of employment eligibility will be required at the time of hire. Visa sponsorship is not available for this position.
We are an Equal Opportunity Employer committed to a culturally diverse workforce. All qualified applicants will receive consideration for employment without regard to race, religion, colour, age, sex, national origin, sexual orientation, gender identity, disability status or protected veteran status.
For information on Ford's benefits and compensation, click here: https://corporate.ford.com/content/dam/corporate/us/en-us/documents/careers/2021-benefits-and-comp-GSR-sal-plan-1.pdf