Full Time
This position has been filled.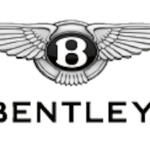 Website Bentley
The role requires the planning, designing and delivery of the Bentley suspension components and systems that meet the requirements of the Project Description Brochure. It defines the specifications, design, test and validation plan to achieve the performances, cost, weight, timing and quality targets for the project. Its objective is to achieve the engineering sign-off for systems and components in the designated area of responsibility.
The chassis suspension team design and deliver components and systems that meet the requirements of the Project Description Brochure.  We are responsible for the specification, design and validation plan to sign off and achieve the performance, cost, weight and timing targets of the project
Typical duties are:
Lead the design and development of technology within Chassis, set components or system targets, design the system and components, establish and maintain the validation plan, release the design ensuring compliance, manage parts delivery.
Delivery of projects; planning and managing engineering and project related activities ensuring PEP deliverables, manage external suppliers, cross function collaboration, maintain financial awareness
Develop and maintain specialist knowledge; keeping the functional area and technical roadmaps up to date with technology develop innovation, work and share ideas with group partners
About the person:
We are seeking a Chassis Dynamics –  Suspension Engineer who will plan, design and deliver the Bentley suspension components and systems. You will be an experienced engineer with strong mechanical engineering experience, have strong knowledge of vehicle dynamics and ideally, have some knowledge of human factors, with the ability to assess vehicle ride handling and comfort. You will ideally have experience gained from chassis or Powertrain and will essentially be a mechanical engineer that is a good team player and can work effectively in a cross functional teams. Knowledge of CATIA v5 (2D & 3D), LCA, programming languages and diagnostic tools would be advantageous.
Essential skills:
Previous mechanical engineering experience is essential – able to perform simple hand-calculations – Solid knowledge of elastomeric & metal components design & material science, NVH, vehicle dynamics, kinematics & mechatronics is necessary
Ability to analyse technical data, measurements and simulation
Demonstrable working ability to read and generate Engineering Drawings and 3D Models, understand engineering specifications, material standards, certification requirements, design and development, test and measurement, engineering drawings, DFMEA
Proven working knowledge and experience of designing and developing Chassis Systems, demonstrate working knowledge of General Automotive Chassis or Powertrain systems
Strong problem solving skill is essential, use of problem solving techniques and tools, using an analytical/methodologic approach
Demonstrable Project Management skills along with the ability to communicate clearly at various levels across, strong organisation & time management skills, understanding of financial limits within area of responsibility
Working understanding & experience of Product Emergence Process
Previous experience of driving prototypes, sports and luxury vehicles
Flexible to travel (suppliers, group partners, testing facilities etc)
Extraordinary organisation
Bentley Motors has an extraordinary history and an exciting journey ahead in becoming the creators of the world's most luxurious performance motor vehicles.  We are a global organisation operating in 69 countries with over 125,000 customers worldwide. As part of the Volkswagen Sport & Luxury Brand Group, (not Super Premium Group) along with Porsche and Bugatti, Bentley is a unique place to work, with people who are all driven by the same ideal: being the most successful luxury car brand in the world
About the benefits:
In addition to a competitive salary, you will have access to the following benefits:
A brand new car (VW, Audi, Seat, Skoda) every 6 months.
35 days' holiday inclusive of bank holidays.
Contracted to a 35 hour working week with flexible working hours.
6% pension contribution (rising to 10% in 2020 for a personal contribution of 6%)
 Annual bonus scheme, based on your contribution and the performance of the company.
 Discounted gym membership.
 Starbucks & Costa onsite.
 Free onsite parking.
If you're seeking a challenging and rewarding career as part of an extraordinary business with ambitious plans for the future, then what are you waiting for? Apply now.