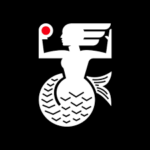 Website Gordon Murray Design
Gordon Murray Design (GMD) is a world leader in the design and manufacture of concept and prototype vehicles with particular focus on environmentally friendly, small city cars displaying energy efficiency and lightweight characteristics. GMD has also developed an innovative new manufacturing process (called 'iStream') and is actively using this new technology to satisfy low energy, low weight and low investment demands for vehicle design.
Principal accountabilities:
Design engineers within Vehicle Body Systems and Architecture Design are responsible for design and release of Body and Interior components across all projects undertaken by Gordon Murray Design. This role requires specific knowledge of welded aluminium BIW design to support ongoing development of the iStream process.
Principal duties and responsibilities:
• Provide high quality and imaginative technical solutions to project requirements, utilising team input when necessary
• Support other members of the Vehicle Body Systems and Architecture design team to prepare 2D concept sections, 3D part models, 3D assembly models and any associated 2D drawings as required
• Provide input data to CAE and support any other vehicle engineering activities
• Liaise with styling to support feasible design solutions with regard to manufacturing, assembly and homologation
• Coordinate with Functional Leads and Project Managers to ensure technical targets, program timings and budgetary requirements are met
• Liaise with the prototype workshop to provide feasible design solutions and support workshop activities pre, during and post-vehicle build
• Schedule activities to meet engineering deliverables that deliver to required specifications within timescales and budgets
• Support presentations of concepts and status to client project teams, client senior management and project suppliers and internally to company personnel
• Ensure own designs meet all relevant safety and regulatory requirements, and are formally verified to meet these and other specifications
• Contribute to complete and effective engineering plans and schedules, including planning own activities
• Identify and highlight any areas for continuous improvement
Experience and qualifications:
• It is anticipated that you will have 5 years' relevant automotive experience at an appropriate consultancy or OEM
• You will be educated to a degree level in a mechanical, electrical or aeronautical discipline
Gordon Murray Design Group of Companies:
In addition to the above responsibilities for Gordon Murray Design, the job also involves similar duties to be conducted for any future subsidiary companies within the Gordon Murray Group.
To apply:
Please send an up-to-date CV, including details of your current salary and quoting Job Reference Number GMD0506 to:
Human Resources,
Gordon Murray Design Limited,
Wharfside,
Broadford Park,
Shalford,
Surrey
GU4 8EP
Email: hr@gordonmurraydesign.com