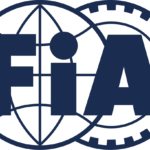 Website FIA
The F1 Junior Performance Engineer contributes to the development of performance analysis in the FIA F1 championship. He/She implements methods, processes and tools to enhance the data analysis harvesting from the newest technologies such as Artificial Intelligence and Machine Learning.
MISSIONS AND RESPONSIBILITIES:
– Drive the implementation of data analysis tool to aid the performance analysis (Matlab/ Simulink/ /Python/ Excel VBA, etc)
– Manage the data work-flow from the vehicle to the published report
– Publish post-event performance report of vehicle performance based on FIA data sources
– Propose and implements methodologies to enhance performance analysis
– Perform lap-time simulation analysis using well-established tools and models to provide the Technical Department with simulation solutions and results
– Working in conjunction with the Simulation & Performance Engineer to support the development and maintenance of the simulation vehicle models database
– Extend tools and methods to all FIA championships
– Develop internal tools to support the Simulation & Performance group
PROFILE:
– Mechanical or Automotive Engineering degree
– 1-2 years postgraduate experience in Motorsport performance analysis environment
– English fluent spoken and written
– Advanced knowledge and understanding of vehicle dynamics
– System and strategy optimisation
– Powertrain, hybrid systems, chassis, aerodynamic and tyres in the field of motorsport
– Data analysis
FIA is committed to diversity and inclusion within its workforce, and encourages all candidates, irrespective of gender, nationality, religious and ethnic backgrounds, including persons living with disabilities, to apply to become a part of the organisation.
Female candidates are particularly encouraged to apply.