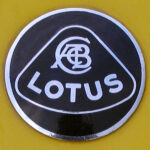 Website Lotus
The role:
As Head of Projects – Vehicle Dynamics, working as part of our industry-leading third-party engineering group, you'll deliver on a variety of projects within the Vehicle Dynamics Performance area.
Heading up on Vehicle Dynamics Projects, you'll define technical content, materials and human resources to meet project requirements, managing multiple projects across a range of clients at any one time.
Your day to day responsibilities will include;
Technical Leadership on Client Projects within Vehicle attribute definition and dynamic development topics
 Define and maintain development, buy off and validation processes
Communication with Client technical staff, accurately defining project content and deliverables
Managing daily workload distribution
Focus on developing a culture of Continuous Improvement
Lotus are industry renowned for our market-leading Vehicle Dynamics outfit. You'll be working alongside the best in the business on cutting edge projects with some of the biggest names in the automotive industry.
To maintain our outstanding reputation in this area, we are looking for best talent to help keep us innovating and driving forward.
About you:
You'll be degree educated in Mechanical or Automotive Engineering and bring with you extensive experience of delivering on the complete life cycle of Automotive product delivery. You'll take a holistic approach, with an understanding of overall vehicle attributes development.
With direct experience of vehicle attributes development, with a focus on ride and handling, and aerodynamic performance; we're looking for someone who can bring fresh and innovative ideas to the table on a variety of different projects.
Ideally, you'll also bring with you an in-depth, practical understanding of Automotive engineering, particularly in vehicle dynamics, kinematics and aerodynamics.
We're looking for someone who enjoys working with technical challenges. You'll take a customer-oriented approach to your work, demonstrating a passion to solve problems whilst being commercially savvy.
This role involves extensive travel to clients and suppliers, so whilst you're based in Hethel, you must be willing to travel as necessary.
Our Offer
We offer you all the advantages of working for a prestigious high-tech automotive company. You will find a purpose-built facility, with all the tools and equipment you need to do an outstanding job. You will benefit from our fast-paced learning environment and our track record in designing and manufacturing thoroughbred sports cars over the last seven decades.