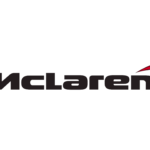 Website McLaren
Department: Chassis & Vehicle Technology (CVT)
Reporting to: CAE Manager
Purpose of the role:
This role involves managing a team responsible for the definition, development and validation of all Vehicle Dynamics Simulation aspects of McLaren vehicles
The Engineer will be lead for all Vehicle dynamics simulation supporting vehicle projects. The role covers maintaining, analysing and reporting on vehicle and system models
In this role you will oversee all internal and external Vehicle Dynamics simulation activity. Interaction with lead Simulation Engineers managing Durability and Passive Safety will be required
The Engineer will report directly to the Simulation Manager and liaise with various function groups and the Passive Safety Attribute Manager. The Engineer will be required to communicate progress and critical issues to Chief Engineers and the Chief Designers
The Principal Engineer is responsible for defining and managing the simulation plan as well as having technical responsibility for delivering the vehicle dynamics attribute across all programmes.
Principal accountabilities
The Engineer will be responsible for maintaining, analysing, correlating and reporting on the vehicle and system models. Models will be used to study performance against targets relating to Vehicle Dynamics. Studies will relate to design of new vehicle architecture and resolution of issues on current platforms.
The Engineer will work with project engineers to assess risk on new projects and develop plans to manage this risk thought virtual and physical test activities.
Supervise external CAE partners to ensure that all CAE analysis conforms to company procedures, industry best practice and global regulations.
The engineer will be responsible for full vehicle model build and development of vehicle dynamics simulation methodology.
Understanding Vehicle dynamics performance, analysis of test data and basic engineering principles, will allow the Engineer to develop robust models to assist the design and development activities of the vehicle program.
The Engineer should determine the most efficient engineering techniques and deliver maximum value to program, through an optimised modelling approach. Alongside supporting vehicle programs, the engineer should draw on team experience of best practice to help develop methods and improve group capabilities.
Develop relationships with academia, software and hardware suppliers and key consultancies.
Knowledge, skills and experience
Minimum 10 years of experience in automotive product development or project leadership function
An experienced automotive leader of direct and indirect teams
Experienced in an OEM or Tier1 with a high level of Vehicle Dynamics Attribute technical knowledge
Experience of high volume and niche vehicle (low volume) programmes
The Engineer should have extensive experience developing, correlation and analysing of full vehicle and system level models for use in studying vehicle dynamics attributes.
Experience in delivery of whole CAE vehicle dynamics attributes from concepts through to series production.
Knowledge of Adams Car, Matlab-Simulink is mandatory. Experience of VI-CarRealTime, Abaqus or Nastran would be an advantage.
Experience in testing measurements and data postprocessing would be beneficial
Good knowledge of validation, verification and testing process
Good knowledge of objective manoeuvre driving and subjective vehicle evaluation
Must have excellent interpersonal skills and the ability to operate within a team environment.
Strong communication of simulation results via comprehensive and intelligible simulation reports.
Good analytical, written and oral presentation skills
Education
Mechanical or Automotive Engineering Degree 2:1 or above
PHD in Mechanical Engineering advantageous
High competency in written and oral English language
Personal attributes
Delivery focussed – with demonstrable track record of on-time delivery
 Advanced problem solving abilities
Good organizational skills
Good team player and communicator able to communicate at all levels
Self-motivated to deliver excellence
Flexible attitude to working hours
Capable of representing a world class automotive brand
Notes
All employees must ensure compliance with the Company Health and Safety Policy, and all relevant other statutory Health and Safety legislation.
This job description may not detail some less major duties allocated to the post holder, nor cover duties of a similar nature commensurate with the role, which may from time to time be reasonably required by the relevant manager.