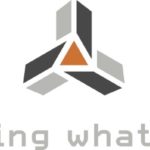 Website Pratt & Miller
Pratt Miller is seeking a Multibody Simulation Engineer to participate in the application and development of advanced vehicle simulation toolsets using leading-edge simulation technology. The simulation work will include multibody model development, model troubleshooting, and model validation & correlation. The ideal candidate will have a strong background in physics and mathematics, and possess either a Master's degree in engineering or a Bachelor's degree with two or more years of industry experience in the development of multibody vehicle models.
ESSENTIAL DUTIES AND RESPONSIBILITIES:
Typical responsibilities include, but are not limited to:
Build and execute vehicle simulations using custom-developed Dymola vehicle models and custom-developed simulation toolsets
Build complex component and vehicle subsystem models
Perform various levels of model validation and correlation based on available data to assure accurate replication of vehicle behavior
Troubleshoot model solution or correlation issues and report modeling needs back to the simulation development group
ADDITIONAL DUTIES AND RESPONSIBILITIES:
In addition to the above responsibilities, tasks relating to the following area will be assigned as required:
Attendance at Pratt & Miller meetings
Education / training
Provide feedback on PME product needs and processes
ESSENTIAL KNOWLEDGE & SKILLS:
Required Education and Training:
BS or MS in Mechanical Engineering, Mathematics, or Physics.
At least 2 years professional or academic experience in simulation development (motorsports preferred).
Required Specialized Knowledge and Skills:
Experience in the development of multibody simulation toolsets
Solid Mathematics and 3D physics background
Excellent analytical and problem-solving skills
Proficiency with numerical analysis methods utilizing products like MATLAB, Python, or R
Ability to work independently and move projects forward with little direction
Excellent interpersonal, verbal, and writing skills for communicating with other Pratt & Miller Engineering team members and clients
Preferred Specialized Knowledge and Skills:
Race or high-performance vehicle development experience using full-vehicle simulation
Experience with multibody simulation tools, specifically Dymola/Modelica

Programing experience in any of the following languages – Matlab, VBA, Python, R, C, C++

Work Environment/Physical Demands:

Long hours may be required
Stress may occur periodically
Limited amounts of travel may be required

Pratt and Miller Engineering is an Equal Opportunity Employer and does not discriminate against any employee or applicant for employment because of race, color, sex, age, national origin, religion, sexual orientation, gender identity, status as a veteran, and basis of disability or any other federal, state or local protected class.