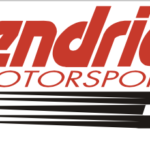 Website Hendrick Motorsports
Hendrick Motorsports provides a one-of-a-kind working experience where a diverse group of highly talented team members can work together to achieve a common goal. We are committed to embracing innovation with intensity to perform at the highest level expected by our dedicated sponsors and fans worldwide. Hendrick Motorsports continuously seeks skilled and talented individuals who are motivated and passionate about helping us meet our goals.
POSITION SUMMARY
Responsible for supporting all chassis shop operations, including but not limited to the shop fabricators and manager, in completing all assigned tasks. Basic tasks will include shop cleaning and organizing, assist in the assembling of chassis to specification of race teams via the order build sheet, and be capable of fabricating chassis and chassis related parts with some supervision, guidance, or assistance when necessary.
ESSENTIAL FUNCTIONS
Reasonable Accommodations Statement
To perform this job successfully, an individual must be able to perform each essential duty satisfactorily. Reasonable Accommodations may be made to enable qualified individuals with disabilities to perform the essential functions.
Essential Functions Statement(s)
• Responsible for shop and break room clean-up, including but not limited to, sweeping, mopping, and scrubbing.
• Responsible for assisting in the loading and unloading of trucks and departmental supplies as needed.
• Responsible for stocking and restocking work stations with metal and parts, as needed.
• Responsible for identifying shop opportunities for clean-up and organization.
• Responsible for the completion of assigned shop tasks and projects, including providing support to area Fabricators to complete necessary work in a timely manner.
• Responsible for maintaining the shop in a clean and organized manner, prepared for tours, sponsors and site visitors at any given time.
• May assist in the build of trailing arms per the specifications ordered by the race teams.
• Fabricate parts
• Performs sheet metal work (cutting, bending, MIG welding) on wheel tubs and battery boxes, among other items.
• Knowledgeable in the use of various tools, such as micrometers, scales, squares, dial indicators, calipers, angle finder, and sonic tester.
• Assists with part management to ensure planning for lead times and production demands.
POSITION QUALIFICATIONS
Competency Statement(s)
• Accountability – Accept responsibility and account for his/her own actions.
• Accuracy – Perform work accurately and thoroughly.
• Analytical Skills – Possess critical thinking and reasoning skills to solve a problem.
• Communication, Oral – Ability to collaborate effectively with co-workers, supervisors and managers all having varying degrees of education and background.
• Detail Oriented – Pays attention to the minute details of a project or task.
• Organized – Demonstrates being organized or following a systematic method of performing a task.
• Reliability – Demonstrates being dependable and trustworthy.
• Repairing – Repairing items using needed tools and equipment.
• Responsible – Has the ability to be held accountable or answerable for one's conduct or actions.
• Problem Solving – Ability to find a solution for or to deal proactively with work-related problems.
 
SKILLS & ABILITIES
Education: High School Graduate or General Education Degree (GED): Required
Experience: No prior experience necessary.
Computer Skills: Basic computer skills.
Certifications & Licenses: MIG and TIG welding certification preferred.
Other Requirements: Prior shop experience preferred. Knowledge of basic fabrication, including MIG and TIG welding is a plus. Must be able to multi-task and execute with limited supervision in a fast-paced environment. Must be able to adapt to changing demands with minimal structure. Strong communication skills and the ability to interact well with others is required. Must be a team player with a high level of integrity. Must possess demonstrated organizational skills and the ability to clean thoroughly.
Please no phone calls or in-person visits. Please submit your resumes through www.hendrickmotorsports.com.
Hendrick Motorsports is an equal opportunity employer EEO/AA/m/f/vets/disabled.