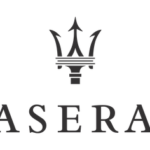 Website Maserati
Organisational area: Product development  – chassis
Main responsibilities:
To guarantee the model's performance target achievement for the area of vehicle dynamics, ride comfort and brakes, according to timing and budget targets, during development and maintenance phases.

Main activities:

To define the vehicle technical specification of the car starting from the Customer Car Profile (Vehicle Target)
To plan and analyse the objective measurements needed for the target setting and the vehicle development
To define the R&D assigned budget, according to the competence area
To support the Vehicle Integration Responsible in the experimental performance's development plan definition managed through the Integrated Test Plan (PSI)
To guarantee and develop the tuning of the suspension and brakes components in order to reach the target. Support in the tracks is needed to ensure the respect of the timing and the targets. A good knowledge of the vehicle dynamics is needed to define in a proper way the modifications to be done on the car
To have a continuous interaction with the control and the other chassis' departments in order to define the targets of the passive and active components for reaching the global vehicle dynamics performance and check that the performance forseen at the beginning is really reachable
To ensure the physical validation for the relevant performance
Requirements:
Master's Degree in Mechanical or Management Engineering
Good knowledge of the vehicle dynamics basis and of the data analysis
Specific experience in Vehicle Dynamics and experimental development of the suspension systems preferred
Proficiency in English
Strong relational and communication skills

Our benefits reflects the FCA commitment to helping you reach your personal and professional goals. In addition to an environment that promotes career development, we offer benefits for a healthy lifestyle and a rewarding future, designed to take care of you and your family, in various stages of life.

As a global company, our employee packages will vary by country, customary norms and the legal entity into which you are hired.