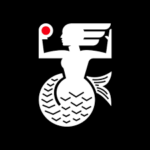 Website Gordon Murray Design
Gordon Murray Design Limited currently has an exciting opportunity for a Principal Engineer – Chassis to join our Design, Development and Engineering Centre based in Shalford, Surrey (just outside Guildford).
Responsibilities:
• Reporting to the Chief Engineer – Vehicle Engineering & Simulation, you will be responsible for leading the chassis design team
• Working with the CAE structures and vehicle dynamics department, the chassis principal will have responsibility for ensuring that the key technical targets of the suspension, including Vehicle dynamics, Kinematics and compliance, are delivered in design for full vehicle programmes
• You will be required to keep up to date with the latest technologies in the industry
• You will be required to build up the chassis team, develop the team's skills, tools and knowledge base, while keeping up to speed with the latest technologies. Part of the role with involve the mentoring and continual development of the chassis team
• You will be expected to help and support the design activities for suspension, brakes, steering using CATIA V5
• Liaise with the heads of design, purchasing and project management to ensure technical targets, programme timings and budgetary requirements are met by the team. This includes setting out programmes, distribution of work packages to the team, and ensuring deadlines are met
• Ensure designs meet with all relevant regulatory requirements
• Conduct meeting with suppliers and technical partners
• Conduct design reviews and promote communication between all areas of the business
• Supervise any contract staff and ensure they work effectively and in a timely manner
Experience and qualifications:
• The candidate should be degree qualified, with preferably a degree in mechanical engineering
• Experience in motorsport and sports cars is essential
• Ideally skilled in working with CATIA V5
• Capable of carrying out hand calculations for components and correct material choices
• Have some knowledge & experience of EPAS, active suspension systems, torque vectoring
• Understanding of bush design for NVH, ride and handling
• Good working knowledge of ABS, ESC and TC
• A good understanding of materials, manufacturing processes, limits and fit and general drawing standards is essential.
(Job Reference No: GMD0468)
To apply:
Please send an up-to-date CV, including details of your current salary and quoting Job Reference Number GMD0468 to:
Human Resources,
Gordon Murray Design Limited,
Wharfside,
Broadford Park,
Shalford,
Surrey
GU4 8EP
Email: hr@gordonmurraydesign.com