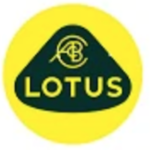 Website Lotus
This is a vital role in the development and maintenance of the brand DNA for all Lotus activities. As Senior Engineer within our Attribute definition and evaluation department, you will be responsible for all attribute target setting and signoff activities. The targets set during the concept phases will define and impact Lotus performance through engineering into production.
You'll bring with you an expertise in competitor vehicle attribute evaluation and will be involved in all competitor vehicle activities from subjective evaluations, objective measurements and teardown activities. With both lab and vehicle-based test activities, you will support attribute engineers during the critical design stages with competitor data and objective measurements.
Role objectives:
Develop the character and attribute targets for all Lotus products.
Own and develop Statement of Intents and Attribute Target Books ready for implementation into the vehicle technical specification (VTS)
Be an expert in vehicle attributes. Mentor and direct attribute owners to develop and tune key attributes to meet the statement of intent and target books.
Subjectively and objectively measure key competitor vehicles, using the data to set futured attribute targets for all Lotus Products.
Management of the benchmark database including subjective reports, objective data and teardown analysis.
Support attributes and measurement engineers with objective data gathering aiding design optimisation.
Run turn-key measurement activities to support design and target setting.
Develop, plan and conduct senior management and image drive activities.
Support Lotus Engineering Services activities with Attribute expertise and competitor knowledge
Own and develop new measurement methods to continually improve attribute futured targets and protect Lotus DNA
Skills & experience required: 
Broad knowledge of the automotive industry and competitor data
Whole vehicle attribute experience
Subjective evaluation experience, working with competitor vehicles
Instrumentation and measurement at vehicle and component level
Strong report writing skills
Proving ground and overseas driving experience
This role will require occasional domestic travel to client sites and also some international travel.
We offer you all the advantages of working for a prestigious high-tech automotive company. You will find a purpose-built facility, with all the tools and equipment you need to do an outstanding job. You will benefit from our fast-paced learning environment and our track record in designing and manufacturing thoroughbred sports cars over the last seven decades.
Our benefits package includes Bonus Scheme, Pension Plan, Bupa Health Cover and more.