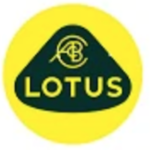 Website Lotus
Lotus Cars builds world class, high performance and lightweight sports cars that are sold all around the world. The current range – which is 100% 'For The Drivers' – includes the Evora coupe, the critically acclaimed Exige and the iconic Elise.
The latest new Lotus is the Evija, our all-electric hypercar that is the world's most powerful series production model. All Lotus cars are rightly regarded as being the benchmark for exceptional ride and handling, lightweight engineering, exceptional steering, efficient aerodynamics and driver-focused interiors.
Our founder Colin Chapman always believed that a driver wants feedback and control, instant response, precision and agility, the power to accelerate and the ability to stop almost instantly. Over the last seven decades, Lotus has remained true to this ethos. Our core values, our pioneering approach to automotive engineering and our rich heritage – both in road and race cars – are guiding our future.
The ongoing transformation of Lotus is laid out in the company's Vision80 strategy, which states what Lotus will be in 2028 when we celebrate our 80th anniversary. We welcome talented, creative and motivated people to join us on our journey.
Senior Engineer – Dynamics – Brakes & Stability Controls – Permanent – Hethel, Norfolk (relocation support available)
This is an exciting opportunity to join the Lotus team and build upon our world-renowned reputation for vehicle dynamics. You will work on a diverse array of vehicles from development through to validation, helping ensure that Lotus products remain and continue to be "For The Drivers" as we grow in to our exciting future.
This is a hands-on role which will see you developing and executing test procedures and processes to achieve targets on performance, quality, cost and time. You'll bring with you strong experience of developing and assessing vehicle braking & stability systems, through several vehicle programmes. With an astute understanding of vehicle attributes for high performance vehicles, you'll help drive performance of Lotus products and maintain our reputation driver experience.
You'll support the management and organisation of offsite test activities as per test procedures you develop, travelling to test facilities worldwide as required. Off the back of this, you'll generate formal reports and evidence packs to meet agreed requirements.
This role will require working within client and internal vehicle dynamics teams during the tuning and development phases of project development.
You'll be required to travel from time to time to our site in Hethel, Norfolk. Home to the legendary track where all Lotus models go through rigorous testing and development to become the renowned cars they are today, known for delivering the purest driving experience with instant feedback.
Skills & Experience we're looking for;
Strong vehicle dynamics subjective assessment skills, including

A sound theoretical understanding of vehicle braking & stability systems (decoupled and hybrid braking, model-based stability controllers etc.)
Hands-on experience of vehicle objective testing
Experience of working with European Vehicle Dynamics test facilities

A high level of driving ability focussed around road vehicle development
An understanding of vehicle attributes for high performance vehicles
Experience of developing and assessing vehicle braking & stability systems through several vehicle programmes within an OEM environment (ideally within high performance sports cars)
Experience working with high performance vehicle braking systems
Experience of high-speed brakes testing
Strong data analysis & processing skills
There will be travel to global test facilities as required so you must be willing to travel as part of the role.
We offer you all the advantages of working for a prestigious high-tech automotive company. You will find a purpose-built facility, with all the tools and equipment you need to do an outstanding job. You will benefit from our fast-paced learning environment and our track record in designing and manufacturing thoroughbred sports cars over the last seven decades.
Our benefits package includes Bonus Scheme, Pension Plan, Bupa Health Cover and more.