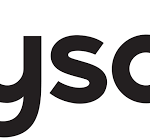 Dyson
Description
You will be carrying out full vehicle simulations to support the attribute development of the vehicle to meet steering, handling and braking targets throughout the design and development of a new vehicle, and subsequent vehicles coming from the same platform. You will be responsible for integrating Active System Control Models into vehicle dynamics CAE packages, as well as generating vehicle models where required, developing/running desktop objective test simulation and supporting driving simulator activities.
You will be required to work alongside CAE and Control engineers, as well as vehicle attribute owners to ensure the integration and calibration of active systems delivers the desired performance characteristics. Alongside the development of vehicle active systems, you will also be required to modify/develop representative Control models and logic for competitor vehicles to produce high fidelity reference models for both use on desktop simulation and a driving simulator.
Accountabilities
Build & maintain upto date and correlated vehicle and sub-system models
Carry out control system integration into vehicle dynamics models through Simulink
Develop test scenarios
Carry out steering and handling simulations
Presentation of results and analysis
Support driving simulator activities
Liaising with axle performance engineers, chassis module owners, control team and suppliers to create high fidelity full-vehicle simulation models, and work with attribute engineers to support the calibration of active systems in the virtual environment.
Skills
Knowledge/skills/tools required: 
Strong knowledge and interest of vehicle dynamics theory
Knowledge and prior experience with full vehicle dynamics simulations, sub-system (Steering/Brake) modelling and control system integration
Proficient in use of IPG CarMaker and/or VI-Grade CarRealTime
Proficient in use of using Matlab & Matlab-Simulink
Experience required:
Automotive industry / Tier-1 consultancy experience
Proven experience of Control system integration and development
Proven experience of CAE correlation and validation and error-state resolution
Experience of taking a program through virtual tuning to prototype build and to production will be beneficial
Knowledge of systems best practices, test procedure generation and attribute DNAs will be beneficial
Benefits
27 days holiday plus eight statutory bank holidays
Pension scheme
Performance-related bonus
Life assurance
Sports centre
Free on-site parking
Subsidized café and restaurants
Discounts on Dyson machines