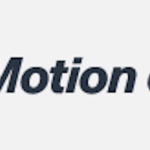 Website ClearMotion
ClearMotion builds products enabling a next-generation user experience in vehicles. The company's proactive suspension and seating systems combine software and hardware to mitigate vehicle movement across uneven road surfaces. ClearMotion provides differentiated value for the automotive consumer of today and tomorrow. As transportation evolves to a connected, shared and eventually autonomous world, ClearMotion products will become vital to improving the in-vehicle experience.
Responsibilities
Lead the analysis of the whole vehicle response to mechatronic chassis control system actuation

Work with the vehicle dynamics engineering team to refine the attribute performance requirements

Develop simulation and analysis tools & methods to support delivery of the attribute performance and system robustness requirements

Represent ClearMotion as a vehicle dynamics analysis expert when required with internal and external stakeholders including customers.
Required qualifications & experience
BS, MS, or PhD in Automotive Engineering or similar discipline

Expert in vehicle dynamics analysis, from first order models through to MBS

Strong experience of robustness analysis methods (e.g DOE)

Experienced in control system model integration within multiple simulation environments
Desired qualifications & experience
Vehicle Dynamics attribute subjective development experience

Proving ground test driving experience & applicable licenses