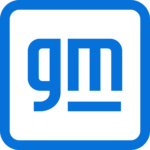 Website GM Defense
There's never been a more exciting time to work for General Motors.
To achieve our vision of a world with Zero Crashes, Zero Emissions and Zero Congestion, we need people to join us who are passionate about creating safer, better and more sustainable ways for people to get around. This bold vision won't happen overnight, but just as we transformed how the world moved in the last century, we are committed to transforming how we move today and in the future.
Why Work for Us
Our culture is focused on building inclusive teams, where differences and unique perspectives are embraced so you can contribute to your fullest potential as you pursue your career. Our locations feature a variety of work environments, including open work spaces and virtual connection platforms to inspire productivity and flexible collaboration. And we are proud to support our employees volunteer interests, and make it a priority to join together in efforts that give back to our communities.
Job Description
This position is for building and running Multi-body Dynamics models for Automotive Vehicle Dynamics and Loads in direct support of GM Defense
Directly working with designers, release engineers, validation engineers, test engineers, and chief engineers to support the vehicle dynamics and chassis loads on GM Defense projects. This will primarily be done by building multi body dynamics models and utilise to:
Establish optimised suspension and steering kinematic and compliance properties.
Virtually integrate chassis tuning parts to meet vehicle-level ride, handling and steering targets.
Optimise body and chassis structure cross-functionally with appropriate teams.
Predict chassis interface loads to facilitate body, and chassis systems.
Integrate control systems as required for performance simulations.
Further virtual development capability by creating new CAE load cases consistent with objective tests and subjective evaluations.
Integrate cross-functional vehicle dynamics model including chassis & propulsion controls and physics and act as a single point of contact for users inside and outside of team.
Continually improve fidelity of chassis / vehicle models.
Support / enable transition from hardware/on-road based development to lab and CAE environments through collaboration with vehicle development and objective test counterparts.
Interpersonal skills involving ability to work effectively cross‐functionally and cross‐culturally to grow relationships and partnerships.
Ability to communicate, empower and influence others to enable world class designs, packaging efficiency and vehicle integration across SMT's and Development teams.
Additional Job Description
Required qualifications:
Please note: This position requires either a U.S. Person (as defined in applicable export regulations) or a non-U.S. Person who is eligible to obtain required export authorisation(s).
BS in Mechanical Engineering, Aerospace, Aeronautical Engineering, Civil Engineering, or Naval Engineering required.
3+ years of relevant CAE engineering experience.
Experience with multibody and/or controls integration CAE tools such as ADAMS/MotionView, Carsim, Carmarker, MATLAB/Simulink or other similar CAE tools.
Proven ability to work in teams, balancing technical theory with practical limitations.
Strong oral and written communication skills.
Preferred Qualifications:
Advanced Degree in Mechanical Engineering, Aerospace, Aeronautical Engineering, Civil Engineering, or Naval Engineering preferred.
10+ years of relevant CAE engineering experience.
Advanced project work in vehicle dynamics and/or multi body dynamics modelling.
Practical automotive experience – Building, restoring, modifying; Performance driving schools.
Experience in an automotive chassis tuning and vehicle development.
Experience with finite element solvers and pre-processors.
Benefits Overview
The goal of the General Motors total rewards program is to support the health and well-being of you and your family. Our comprehensive compensation plan includes, the following benefits, in addition to many others:
• Paid time off including vacation days, holidays, and parental leave for mothers, fathers and adoptive parents;
• Healthcare (including a triple tax advantaged health savings account and wellness incentive), dental, vision and life insurance plans to cover you and your family;
• Company and matching contributions to 401K savings plan to help you save for retirement;
• Global recognition program for peers and leaders to recognise and be recognised for results and behaviours that reflect our company values;
• Tuition assistance and student loan refinancing;
• Discount on GM vehicles for you, your family and friends.
Diversity Information
General Motors is committed to being a workplace that is not only free of discrimination, but one that genuinely fosters inclusion and belonging. We strongly believe that workforce diversity creates an environment in which our employees can thrive and develop better products for our customers. We understand and embrace the variety through which people gain experiences whether through professional, personal, educational, or volunteer opportunities. GM is proud to be an equal opportunity employer.
We encourage interested candidates to review the key responsibilities and qualifications and apply for any positions that match your skills and capabilities.
Equal Employment Opportunity Statements
The policy of General Motors is to extend opportunities to qualified applicants and employees on an equal basis regardless of an individual's age, race, colour, sex, religion, national origin, disability, sexual orientation, gender identity/expression or veteran status. Additionally, General Motors is committed to being an Equal Employment Opportunity (EEO) Employer and offers opportunities to all job seekers including individuals with disabilities. If you need a reasonable accommodation to assist with your job search or application for employment, email us at Careers.Accommodations@GM.com . In your email, please include a description of the specific accommodation you are requesting as well as the job title and requisition number of the position for which you are applying.