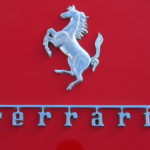 Website Ferrari F1
Ferrari has a most desirable track record, impressive results and has been confirmed as one of the "World's most powerful brands". Ferrari represents the pinnacle of GT and motor racing excellence, innovation and performance.
In order to support our current and future developments, we are looking to appoint a qualified and experienced, as well as highly motivated Vehicle Dynamics Engineer at our headquarters in Maranello.
As part of the Vehicle Dynamics Group you will play a major role in car performance development through the optimisation of chassis and suspension systems.
Using our Vehicle Dynamics simulation tools you will contribute to the development of innovative systems. You will also contribute to the development of our testing and analysis methodology to provide a consistent competitive advantage.
Desired skills and experience
You have a minimum of three years' Vehicle Dynamics experience acquired working in Formula One or another relevant motorsport category. Your experience will be underpinned by an excellent university degree in Mechanical Engineering.
Extensive knowledge and experience with MATLAB/Simulink is essential to succeed in this role, as well as knowledge of Dymola/Modelica and general Multibody Systems.
You will be part of a highly motivated and proactive Group which is at the heart of car performance development. As such you will engage in technical discussions and cooperation across several groups, such as the Design Office, Aerodynamics, Power Unit Development, Race Team.
Excellent communication skills and good interpersonal attitude are a must.
Fluency in English is a must-have, and a good level of Italian an advantage for full integration.
Ferrari is an Equal Opportunity Employer.