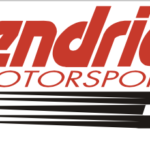 Website Hendrick Motorsports
Hendrick Motorsports, a leading NASCAR Motorsports operation, is currently seeking an experienced and highly motivated Vehicles Dynamics Engineer with a specialty in Tire and Tire Systems for the Competition Systems Group.  The candidate should have a proven record of utilizing engineering, data science, programming knowledge and experience to prepare for, execute, and report on tire systems, testing and deliverables. The ideal candidate will have experience working proactively and professionally to cultivate relationships and improve performance on the track. The selected candidate is expected to have a strong background in vehicles and vehicle subsystems, vehicle dynamics, tire performance, tire modeling, tire testing, and wheel force transducer testing (WFT). An understanding of algorithms, operating systems and modern server hardware is a plus. Experience with machine learning, game theory or other advanced analytics on time-series data is not required but would make a candidate very attractive.
ESSENTIAL FUNCTION(S): 
Vehicle Dynamics Engineer, Tire and Tire Systems
Create tire models and predict performance using simulation tools and validate predictions.
Develop and use existing software to analyze WFT data for tire model correlation and vehicle   performance.
Plan and prepare static and dynamic tests.
Provides guidance and support for technicians to assemble and prepare tire setup for testing.
Provides engineering support and information by answering questions that other departments and areas may have.
Maintains tire database using race and test data.
Responsible for analyzing and combining results to improve tire performance and planning through specification definition. Collaborate with other teammates on research projects.
Share new tire knowledge with other teammates through presentations and reports.
Determine specific tire parameters based on required tire performance using general knowledge of tire force properties, tire and vehicle dynamics, and tire uniformity and handling characteristics.
Relates desired tire characteristics to setup configurations to optimize performance.
Plan and perform non-standard tests for special tire investigations, test method development or equipment optimization.
Determine and improve the measurement uncertainty of test methods, optimize existing and develop new test methods to improve efficiency.
Work across different disciplines such as aerodynamics, design, engine engineering among others
Other tasks or projects as assigned by management.
POSITION QUALIFICATIONS Competency Statement(s)
Accuracy – Perform work accurately and thoroughly.
Analytical Skills – Possess critical thinking and reasoning skills to solve a problem.
Communication, Written – Demonstrates an ability to communicate in writing clearly and concisely and explain and sell solutions to internal customers.
Conceptual Thinking – Ability to think in terms of abstract ideas.
Deductive Reasoning – Ability to apply principles of logical or scientific thinking to a wide range of intellectual and practical problems.
Detail Oriented – Ability to pay attention to the minute details of a project or task.
Energetic – Ability to work at a sustained pace and produce quality work.
Honesty / Integrity – Ability to be truthful and be credible in the workplace.
Presentation Skills – Ability to effectively present information publicly.
Problem Solving – Ability to find a solution for or to deal proactively with work-related problems.
Quality Work – Responsible for producing quality, to specification work.
Reliability – Demonstrates being dependable and trustworthy.
Responsible – Has the ability to be held accountable or answerable for one's conduct or actions.
Working Under Pressure – Ability to complete assigned tasks under stressful situations.
Self-motivation and the ability to work in a fast-paced, delivery-focused environment.
Work quickly and efficiently on a tight schedule with little technical guidance.
Comfortable with mentoring junior engineers and values sharing knowledge and technical expertiseSKILLS & ABILITIESEducation: Required:  Bachelor's Degree (four-year college or technical school); Preferred: Master's degree and 2 years relevant work.Computer Skills: Proficiency in popular vehicle dynamics software, experience using simulation, and mastery of at least one major programming language tool for dynamic systems investigation, implementation and verification are required (Simulink/MATLAB, CarSim, DSPACE, ETAS, LABVIEW is preferred).  Proficient PC Skills, including but not limited to Excel, PowerPoint, and database management.  CAD (NX) preferred too.
Experience: Desirable 5 plus years of experience and experience with:
Strong Vehicle Dynamics background.
Finite Element Analysis (FEA) theory and application
Background in Engineering, Statistics, Computer Science, or other data-heavy field.
Tire physics and mechanics.
Comprehension of static and dynamic tire characteristic curves.
Flat-Trac testing expertise.
Test preparation, operation, and evaluation tools.
Statistical methods for test planning and evaluation.
2 years of testing experience in a R&D or Tire Testing environment.
Minimum three (3) years related experience, including working with multidisciplinary Engineering and Manufacturing associates.
Excellent communication/interpersonal skills required.
Other Requirements: Ability to travel on short notice is required for this position. A flexible schedule is required for this position.
Perks of employment with Hendrick Motorsports include:
Team events
Company bonus program
Extensive benefits package
Competitive pay
How to Apply
Interested candidates should apply on the Hendrick Motorsports website. To view a list of all Hendrick Motorsports openings, submit your online application and resume through http://www.hendrickmotorsports.com/about/careers.
No resumes or calls from recruiting firms will be accepted for this position.
Hendrick Motorsports is an equal opportunity employer EEO/AA/m/f/vets/disabled.
Hendrick Motorsports provides a one-of-a-kind working experience where a diverse group of highly talented team members can work together to achieve a common goal. We are committed to embracing innovation with intensity to perform at the highest level expected by our dedicated sponsors and fans worldwide. Hendrick Motorsports continuously seeks skilled and talented individuals who are motivated and passionate about helping us meet our goals.