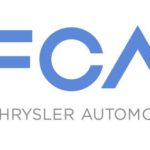 Website FCA
The Product Engineer for the Vehicle Dynamics Virtual Analysis is responsible for supporting vehicle programs with analysis/optimisation of suspension/steering sub-system kinematics/compliance as well as full vehicle ride/handling characteristics. The selected candidate will work interactively with the physical test community to correlate virtual analysis results with objective data. Responsibilities include definition of component recommendations to meet vehicle level targets, as well as validation / development of component specifications to guide refinement of vehicle level performance.
Basic Qualifications:
Bachelor of Science in Mechanical Engineering, Electrical Engineering, or equivalent from an ABET accredited or equivalent programme
5 years of engineering experience
Solid understanding of system/component design/development processes
Familiarity with processes and simulation techniques associated with suspension/steering/brake system kinematics/compliance/vibration studies, vehicle dynamics assessments, component structural analysis, and numerical optimisation
Excellent communication skills, verbal and written, and the ability to coordinate activities with the extended team
Preferred Qualifications:
Ability to develop custom routines (Visual Basic, ADAMS command files, ADAMS/car templates, MATLAB, etc.) to support process enhancement and standardization
Experience with Design Verification Plan & Report (DVP&R)
Experience with Design Failure Mode & Effects Analysis (DFMEA)
Experience with Design for Six Sigma (DFSS) methods
Ability to extract component detail from NX, Teamcenter and CODEP
Self-starter with demonstrated problem-solving ability
Strong leadership and interpersonal skills
Demonstrated ability to summarize and present work to management and cross-functional teams
Our benefits reflect the FCA commitment to helping you reach your personal and professional goals. In addition to an environment that promotes career development, we offer benefits for a healthy lifestyle and a rewarding future, designed to take care of you and your family, in various stages of life.
As a global company, our employee packages will vary by country, customary norms and the legal entity into which you are hired.