After the 1974 oil price hike, there was a move towards more efficient aerodynamic shapes. Form followed function on cars like the Audi 100 and Ford Sierra; stylists worked with aerodynamicists to create cars that were both efficient and pleasing and we got softer shapes, better detail finishing like flush glass, smoothed mirrors, soft screen pillars, air dams and boot lid spoilers, and vestigial undertrays.
Now it seems that the chassis and body engineer is subservient to the stylist. Styling is all, and it is left to the aerodynamicist and the cooling engineer to sort the thing out. In family cars, the cooling issues are not so dominant, but aerodynamics are still important, especially where crosswind stability is concerned (remember how early Sierras performed in a strong crosswind?).
Fast cars should always have good aero balance. Minimal aero lift is of vital importance but cars that look great are sometimes the worst offenders: the curvy D Type Jaguar of the 1950s had a drag co-efficient of 0.49 coupled with awful front lift characteristics, whereas the Farina A40, without a curve in sight, measured 0.4 on the same day in the MIRA wind tunnel (Autocar 22/5/82). Beauty and low drag were combined in the original Lotus Elite with a Cd of 0.35. Aerodynamic lift, especially at the rear, can be seriously dangerous (as Audi – astonishingly, given that Dr Ferdinand Piech, an engineer if there was ever one, led the company – found out with the TT) because it compounds the natural physical destabilizing effect of high speeds. Powerful engines generate a lot of heat but killing lift without affecting exterior design usually requires fiddly underbody tweaks which in turn prevent heat dissipation.
Styling departments cannot be blamed for responding to current fashion but I sometimes wish they would interact with engineers a bit more before problems arise that lead to complex and costly solutions.
One would hope that trainee stylists gain a basic understanding of aerodynamics during their course work. A little time spent with vehicle engineering departments would also be good. That way, engineers would also see the stylists' point of view.
The influence of styling on dynamic performance is not restricted to body style. For example, ride comfort, road holding and steering quality can be greatly affected by wheel mass and mass distribution within the wheel. Current fashion appears to be for the soft rim, where the outside rim form does not match the inner wheel well but is filled in with metal between the spokes. This setup can add up to 2kg of unnecessary mass where it most affects the gyroscopic and inertial forces that the steering system has to overcome. If you take an 18in wheel weighing 10kg and add 2kg of mass to the rim, the rotating inertia is increased by approximately 30%: goodbye steering precision, hello damper and top-mount retune.
Wheel options on any family car range will have mass variations of at least 10 per cent, which might explain why I have always liked the base models (usually fitted with steel wheels) for steering and ride quality.
The 2003 Porsche Turbo wheel is a case where styling and chassis engineering departments appear to have actually got it together. The soft areas between the spokes at the rim have been subtly hollowed to save weight without making the rim look old-fashioned. Heavier-than- necessary wheel designs may offer a slight improvement in rolling comfort but all other aspects of secondary ride will be worse. If the wheel is of poor bending stiffness, the wheel itself can have bending and panting modes that also affect the steering, ride and handling of the car. Recent tests have shown that wheel mass changes as small as 200g can easily be felt, especially on the front axle.
Stylists' renderings always have huge wheels and rubber bands for tires but adequate sidewall height is important. A very wide tire can have enough sidewall height but, for a given tire width, lowering the tire aspect ratio beyond a certain point reduces performance (especially in the wet). Ride comfort becomes fundamentally worse, with no hope of reclamation, as does steering linearity, aligning torque and wet grip: bad news all round. I've driven some family cars with the optional 'sports' wheel and tire package, and the steering and ride comfort are awful compared with the base wheel and tire. In reality, ultra low-profile tires promise much but deliver very little…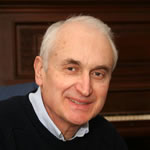 This column is from the 2003 archive. Our sadly departed technical editor John Miles was a major industry figure, known initially for motor racing in the 1960s, including F3, F2 and GT racing at Team Lotus, and F1 racing in the 1970s. He had vast experience, having spent 18 years at Lotus Engineering, three years at Aston Martin, and 13 years at Multimatic Chassis Engineering.