Applied Vehicle Dynamics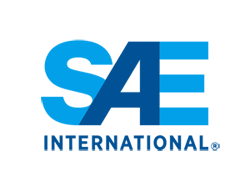 Take notes. Take the wheel! There is no better place to gain an appreciation for vehicle dynamics than from the driver's seat. Spend three, intense days with a world-renowned vehicle dynamics engineer and SAE Master Instructor, his team of experienced industry engineers, and BMW-trained professional driving instructors. They will guide you as you work your way through 12 classroom modules learning how and why vehicles go, stop and turn. Each classroom module is immediately followed by an engaging driving exercise on BMW's private test track. Topics include threshold braking, braking stability, transient response, understeer and oversteer, anti-lock braking systems, electronic stability control, and much more. Simply stated, there is no other seminar in the world quite like this!
While a variety of new engineering methods are becoming available to assist in creating optimal vehicle designs, subjective evaluation of vehicle dynamics is still required to deliver desired braking, handling, and acceleration attributes. In order to better prepare today's engineer for this task, this course offers modules devoted to twelve key fundamental principles associated with longitudinal and lateral vehicle dynamics. Each focused classroom session is paired with an on-track exercise to immediately reinforce these concepts with a dedicated behind-the-wheel driving session, effectively illustrating these principles in the real world.
This course, in partnership with the BMW Performance Driving Centers, is a leader in the industry; training automotive engineers as well as training trainers at leading engineering firms worldwide.