With a shortlist full of talent and innovation, and an international jury that is world-renowned, 2018 is another great year for the Vehicle Dynamics International Awards.
How the judging process works:
Nominations are received from VDI's expert readership of chassis and dynamics professionals, and from the editorial team. From that list of entries, between four and six finalists are shortlisted for each category, and this shortlist is evaluated by our international, independent judging panel of automotive journalists, to decide the winners.
The jury:
• Choi Joo-sik, Autocar Korea
• Robert Bielecki, Oponeo, Poland
• Christophe Congrega, L'Automobile Magazine, France
• Brian Cowan, freelance, New Zealand
• Carl Cunanan, C!, Philippines
• Padraic Deane, managing editor, Automotive Publications, Ireland
• Tarcisio Dias de Araujo, Mecânica Online, Brazil
• Jim Kenzie, Toronto Star, Canada
• Nikos Kounitis, 4Wheels, Auto Bild Hellas, Greece
• Nicol Louw, Car South Africa
• Marco Marelli, freelance, Italy
• Frank Markus, Motor Trend, USA
• Roberto Nasser, O Globo, Brazil
• Marc Noordeloos, freelance, USA
• Sergio Oliveira de Melo, El Informador, Mexico
• Tomaz Porekar, Avto Magazin, Slovenia
• Alvaro Sauras Alonso, Autofacil and CAR&Tecno, Spain
• Graham Johnson, UKi Media & Events, UK
• Mohamad Sheta, Al-Masry Al-Youm newspaper, Auto Arabia, Middle East Auto News Agency
• Gábor Szécsényi, Az Autó and Retro Mobil, Hungary
• Oleg Vasilevsky, Auto Bild, Ukraine
• Hormazd Sorabjee, Autocar India
• Jürgen Zöllter, freelance, Germany
Car of the Year: 

McLaren 720S
This category was varied this year, with the dynamic qualities of everything from SUVs, to hatchbacks, to supercars being evaluated. They may be different types of car, but the shortlisted entries are all impressive in terms of dynamics. The winner was the 720S, a car that McLaren's engineers claim has the widest breadth of ability of any McLaren road car – and the jury agreed.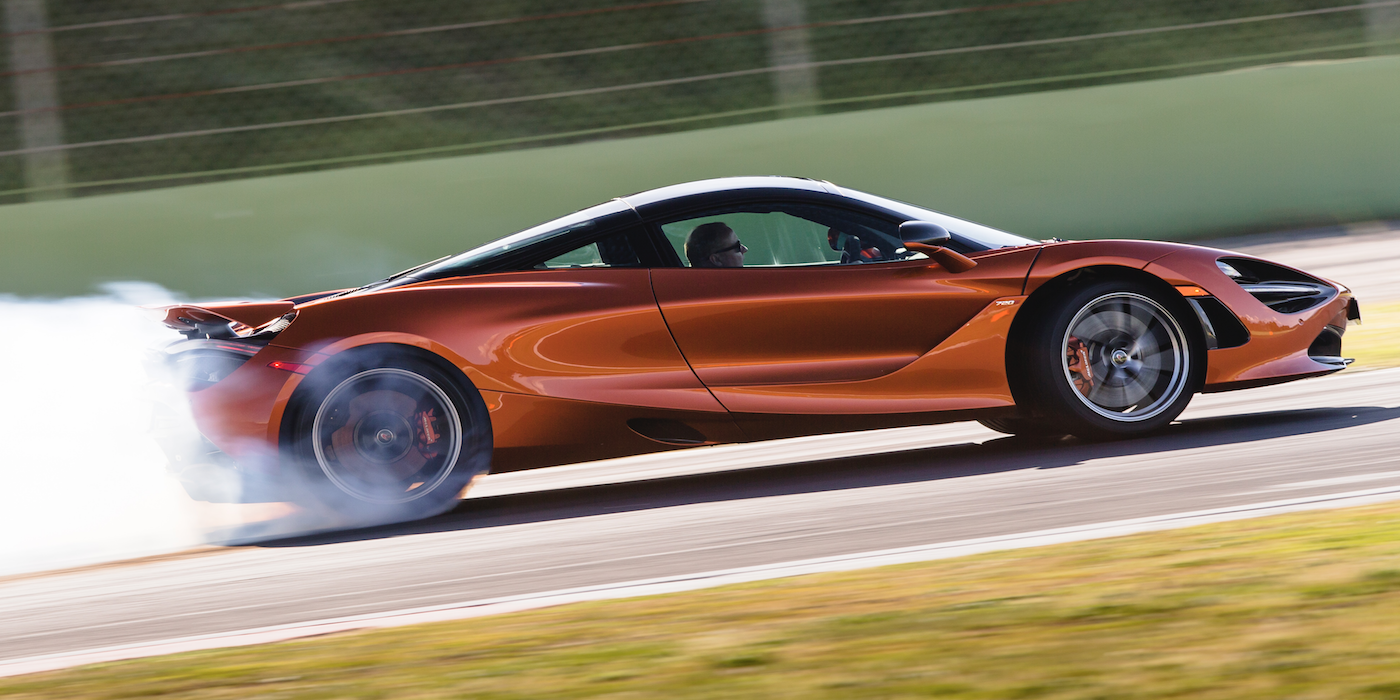 The suspension uprights and the double wishbones have been re-engineered to reduce unsprung mass by 16kg compared with the 650S predecessor, for more responsive handling and increased performance, with enhanced suspension compliancy for greater comfort. The revised suspension geometry optimizes driver feedback and maximizes grip, with the front suspension enhancing steering feel and the rear suspension benefiting braking stability by improving toe compliance on the rear axle.
McLaren 720S Proactive Chassis Control II is a race-bred solution that will hopefully filter down to normal road cars soon" – Gábor Szécsényi, Az Autó, Hungary
The 720S is also the first application of Proactive Chassis Control II (PCCII), a new generation of McLaren's active chassis system that features hydraulically interlinked dampers at each corner and removes the need for anti-roll bars. The big advance made with PCCII comes in the control strategy. The chassis software is based on Optimal Control Theory, an advanced mathematical research initiated by McLaren at the UK's University of Cambridge. Advanced algorithms assess inputs from crucial vehicle parameters, with data from 12 additional sensors – including one accelerometer at each corner of the vehicle to measure wheel acceleration and two pressure sensors per damper – analyzed and reacted to in 2ms.
Drivers can choose from Comfort, Sport, or Track modes, accessed using the Active Dynamics Panel located within the center console.  Each of the three modes is focused on a different target, optimizing respectively ride comfort, dynamic handling balance, and outright cornering grip and performance. As cornering, acceleration, braking and aerodynamic forces constantly alter and the road surface continually changes, so Proactive Chassis Control II can quickly compute the optimal response.
McLaren has been pursuing excellence in vehicle dynamics since its very first modern product, the 12C, but until the 720S I felt that their cars were lacking something very subtle. The 720S represent a milestone regarding tactile feeling, feedback, inspiring confidence and driver involvement. They are at the highest levels ever seen. It's a true and memorable masterpiece, and has been evolved from the 12C roots in record time," – Alvaro Sauras, EVO magazine, Spain
Depending on all these factors and the dynamic mode selected, the system adjusts the firmness of the dampers to ensure that the contact patch of all four tires remains consistently in touch with the road surface, delivering a refined ride and handling balance in each.
The Proactive Chassis Control II is for me the perfect combination to get the best compromise between very high grip, comfort, and the ability to drive very fast, even on very wet surfaces. It's totally unique for a supercar, thanks to the interconnection between the four dampers, with no anti-roll bars and no limited-slip differential, and the perfectly consistent hydraulically-assisted steering. And one more thing: the break steer… so good for agility! – Christophe Congrega, L'Automobile Magazine, France
The steering of the 720S retains electrohydraulic assistance but is faster reacting than the 650S, McLaren engineers favoring the feel of the system to electric power assistance. The steering uses one software 'map' in all chassis modes, but as chassis stiffness progressively increases through Comfort, Sport and Track, so the driver senses a heightened level of feedback and response through the steering wheel.
Originally developed by McLaren for use in Formula 1, McLaren Brake Steer enhances vehicle agility. The technology brakes the inside rear wheel to reduce understeer or transfer power to the rear wheel with more traction on corner-exit. This both improves agility and removes the requirement for a traditional limited-slip differential, saving weight and component complexity.
McLaren Variable Drift Control is a new electronic control feature making its debut on the 720S. This feature enables the driver to determine the level of traction control assistance – and so the limit of oversteer. Excitement with refinement: the 720S is a very complete dynamics package and a worthy winner.
Dan Parry-Williams, design engineering director at McLaren Automotive accepted the trophy. Here's what he had to say: "Underpinned by technological innovation and centered around a carbon fiber Monocage II structure that provides exceptional rigidity and strength with low weight, the McLaren 720S has been designed to meet and exceed the extreme performance expectations of the most demanding supercar owner. Driver enjoyment and involvement were core to the chassis development program, complementing a driver environment that is incredibly light, airy and sophisticated, with peerless space, excellent all-round visibility and superb comfort."
Highly commended:
BMW M5
Runners-up:
Ford Fiesta
Aston Martin Vantage
Hyundai i30 N
Range Rover Velar
When you already have one of the most popular superminis, this makes investment an easier decision, but with the new Ford Fiesta has gone beyond that beneath the skin with increased torsional stiffness and the adaption of new technologies like Electronic Torque Vectoring Control. It's made it a really well balanced car. It has an amazing, sharp turn-in and what excites me is that this driving experience is available to the masses" – Padraic Deane, Automotive Publications, Ireland
Dynamics Team of the Year: Audi
Audi won the Dynamics Team of the Year category in the 2017 awards, and has successfully defended it in 2018, impressing with another year of intense, varied, but always accomplished work.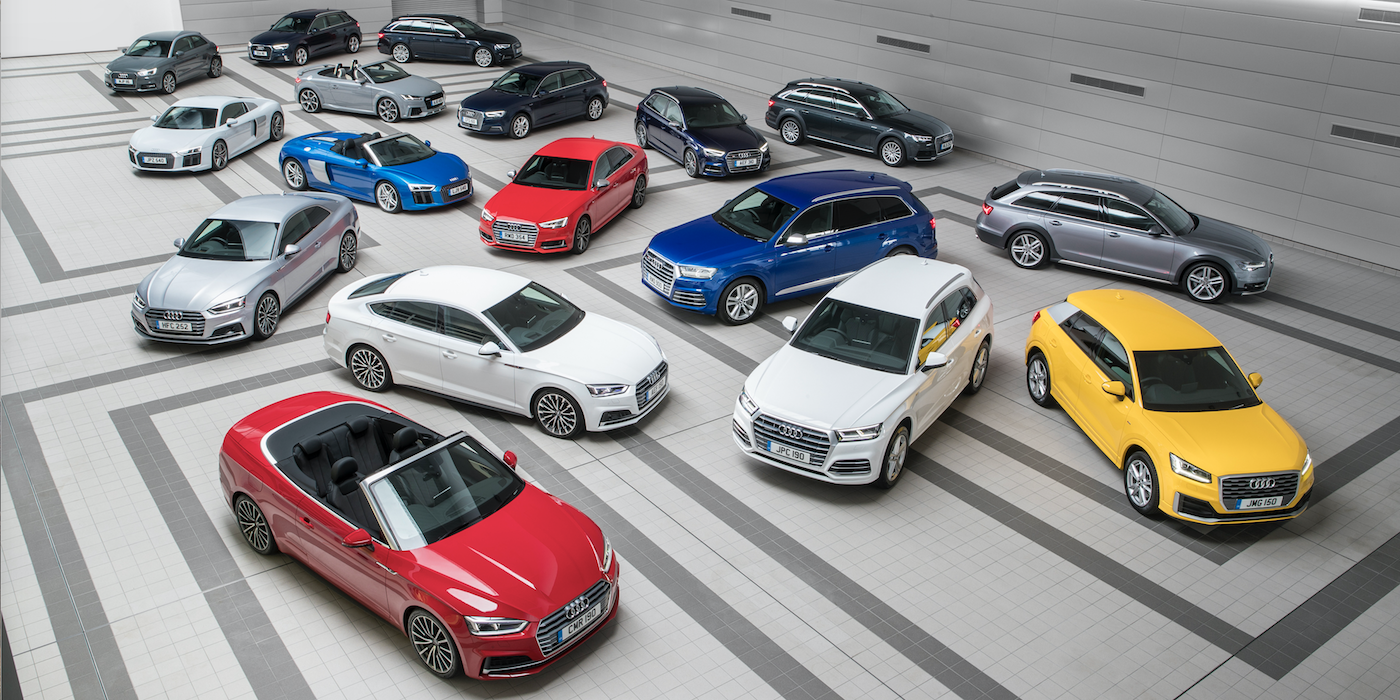 Again, Audi's dynamics team has been busy developing several new models over the past 12 months, the biggest project being the new A6, which has a sportier character than the previous model thanks to the introduction of suspension innovations, with a redesigned wheel suspension made out of lightweight aluminum in many areas. Audi claims that despite the A6 having the option of large wheels measuring up to 21in, it has better ride and noise comfort than its predecessor. Audi provides a choice of four variants for the suspension setup: conventional steel spring suspension, sport suspension, suspension with damper control, and adaptive air suspension, also with controlled damping.
Dynamic all-wheel steering has also been introduced. Depending on speed, strain-wave gearing at the front varies the steering ratio between 9.5:1 and 16.5:1, while at the rear axle, a spindle drive turns the wheels as much as 5°. At low speed, the wheels steer in the opposite direction to the front wheels, thus enhancing the agility of the car and reducing its turning circle by up to 1.1m (3.6ft) to 11.1m (36.4ft). At high speed, the wheels turn in the same direction, optimizing stability when traveling in a straight line or changing lanes.
You can find car makers that shine in some aspect of vehicle dynamics: comfort, behavior, performance… but Audi squares the circle like no other" – Alvaro Sauras, EVO magazine, Spain
The team has also re-engineered the A7 sedan, with many aspects of the front and rear axles developed from scratch, and optional dynamic-all-wheel steering and a new electronic chassis program (ECP) added, and the air suspension updated to make the car more agile and comfortable. Four suspension setups are available: a steel spring suspension; a sport suspension that lowers ride height by 10mm (0.4in); electronically controlled damping; and the self-leveling adaptive air suspension.
Even if I sometimes think Audi's damper settings are not good (the TT for example…), the four-ringed brand did a really good job on their big cars like the A6, A7, A8 and Q5. The combination of adaptive dampers, four-wheel steering, well-connected electric steering assistance, and the Quattro sport rear differential give me a lot of pleasure behind the wheel. It's really better than in a BMW…– Christophe Congrega, L'Automobile Magazine, France
For the RS5, the Quattro permanent all-wheel drive with center differential distributes power asymmetrically 40:60 between the axles for dynamic handling with optimal traction. When slippage occurs on an axle, most of the power immediately flows to the other axle – up to 70% to the front, and up to 85% to the rear. The five-link suspension design on the front and rear axles enhances comfort, while the optional RS sport suspension plus with Dynamic Ride Control (DRC), ceramic brakes and RS-specific dynamic steering makes the car more performance focused.
Other recent projects include new models and revisions, such as the new Q3 and A1 models, a battery-electric vehicle and the Q8. The jury respected the tireless work and teamwork shown in Audi's dynamics department.
Highly commended:
Jaguar Land Rover
The amazing work by the Jaguar Land Rover dynamics team has delivered great driving cars. And when you look at the hard work and innovation in development of their new ATOM tool, it has helped with the precision of chassis and dynamics development. I'm sure the centralizing of processes has helped speed up the development of new models that more and more drivers love" – Padraic Deane, Automotive Publications, Ireland
Runners-up:
Hyundai Kia
Volvo
FCA
Innovation of the Year: Continental switchable engine mount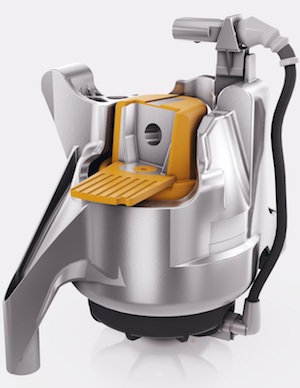 A high degree of rigidity between the engine and body ensures excellent vehicle dynamics; however, to ensure a high standard of ride quality, the rigidity needs to be low. This conflict of objectives has been resolved with Continental's switchable engine mount, which links the powertrain to the body and adjusts the required rigidity to individual requirements by means of an electromechanical shift actuator, thereby providing the perfect balance between sportiness and comfort and insulating the cabin from structure-borne sound and road-induced engine vibrations.
The electromechanical shift actuator on the engine mount adjusts the hydraulic properties of the engine mount so that, through the absorption effect, the dynamic rigidity of the mount when the engine is idling is less than the static rigidity, which helps to reduce the transmission of structure-borne noise. According to Continental, the engine mount is around 10% lighter than standard variants.
The innovation aligns with the current trends of reducing size and weight, and increasing comfort. By using an electromechanical actuator, the system maintains sportiness without loss of comfort, with its compact dimensions enabling ease of application" – Tarcisio Dias, Mecânica Online, Brazil
Continental says the mount will be fitted to the latest generation of a premium-segment sports sedan being launched by an as-yet unnamed German premium-segment car manufacturer.
Highly commended:
NSK wheel hub motor
Runners-up:
Continental MK C1 by-wire brake system
SRI Sensing Core tire sensing
ClearMotion digital chassis
Tenneco DRiV suspension system
NIRA Dynamics Road Surface Information system
BWI Damper tube with variable wall thickness
Tenneco's Driv is simple, affordable, it adds value, and has a very wide application base" –  Padraic Deane, Automotive Publications, Ireland
Development Tool of the Year: VI-grade DiM250
The jury was highly impressed with this dynamic driving simulation technology, which reproduces vehicle movements and accelerations, using a unique design that has nine actuators. The resulting 9DOF goes beyond the basic six actuators design of a simple hexapod, providing a larger workspace while maintaining high stiffness. This makes the system suitable for low as well as high frequencies, which is useful for automotive chassis design, enabling engineers to investigate both vehicle dynamics and ride and comfort on the same compact motion platform.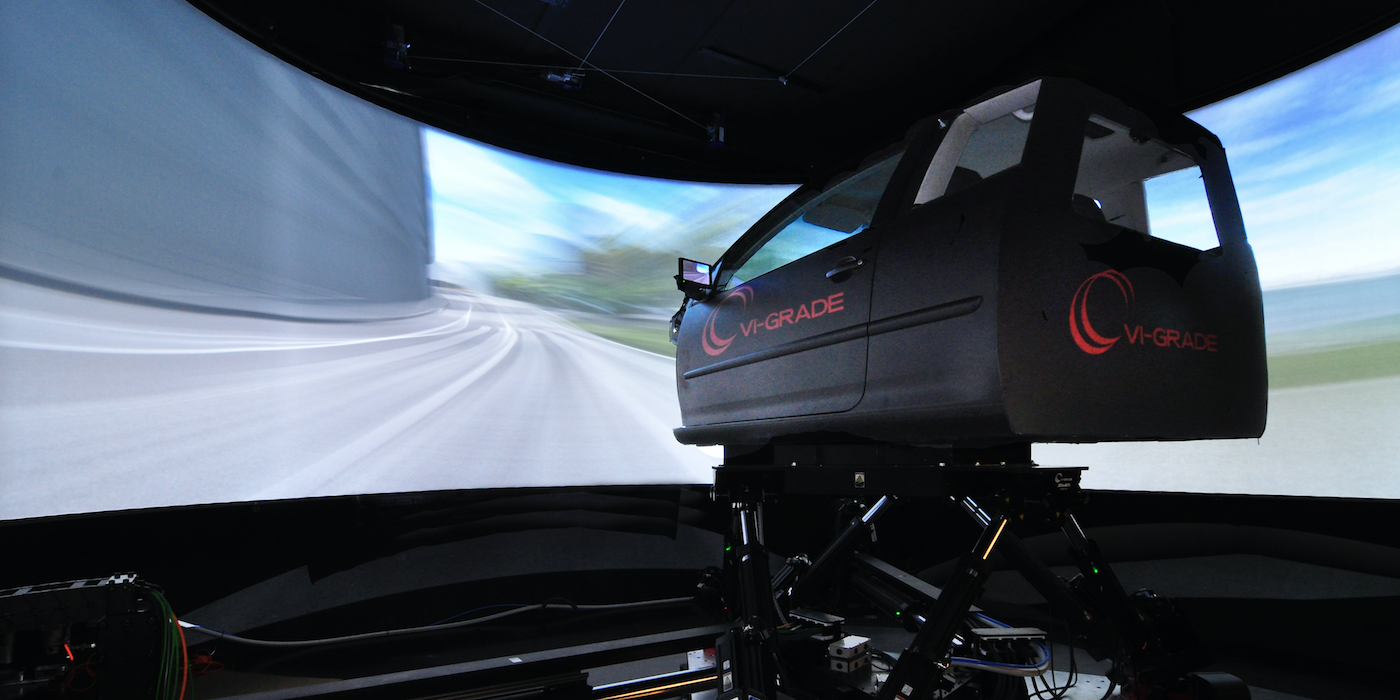 DiM250 is also a useful tool for developing ADAS and meeting the challenges faced by autonomous vehicle development teams, thanks to its extended workspace that allows them to feel steady-state accelerations for longer (and therefore more realistic) timeframes.
Technical advances are being made in response to the growing importance of
ADAS technology" – Joo-Sik Choi, editor, Autocar Korea
In December, 2017 Honda R&D Europe became the first automotive OEM to install this technology worldwide, primarily chosen as it provides a common development platform for R&D activities, where all teams involved can work together in one single collaborative environment, with particular attention to ADAS simulation.
Further success came in April 2018 when Mercedes-AMG announced that it will install a DiM250 motion platform at its site in Affalterbach, Germany. The driving simulator, equipped with an AMG car cockpit, will be installed in the second half of 2018 and will be used to virtually optimize the dynamic behavior of all passenger vehicles developed and marketed by Mercedes-AMG.
The future of dynamics development is more and more focused in simulation 'in-the-loop', and the platform from VI-grade goes further, pursuing perfection with this 9DOF simulator with accurate representation of low and high frequency phenomena. This work is not in vein, as a whole bunch of car manufacturers, from Mercedes-AMG to Honda, to Ferrari and a lot of race car developers trust in the  DiM250 platform for their simulation needs," – Alvaro Sauras, EVO magazine, Spain
Highly commended:
IPG Automotive CarMaker
IPG Automotive's CarMaker test platform uses accurate real-world, real-time simulation testing software to evaluate accurately the dynamic vehicle behavior of a vehicle throughout the entire development process. Its flexibility and precision can deliver significant savings in cost and time for the development of a vehicle" –  Padraic Deane, Automotive Publications, Ireland
Runners-up:
AB Dynamics 'advanced Vehicle Driving Simulator' (aVDS)
ALTAIR MotionSolve multibody systems solver   
AB DYNAMICS K & C Inspect
GeneSys Elektronik ADMA-Slim miniaturized ADMA-Slim GNSS/inertial system