The May 2023 issue of Vehicle Dynamics International magazine is now available online! The issue is packed full of dynamics developments, interviews and the latest technologies, including:
Joakim Rydholm, Polestar's chief chassis engineer, discusses the challenges of optimising the dynamics of a performance EV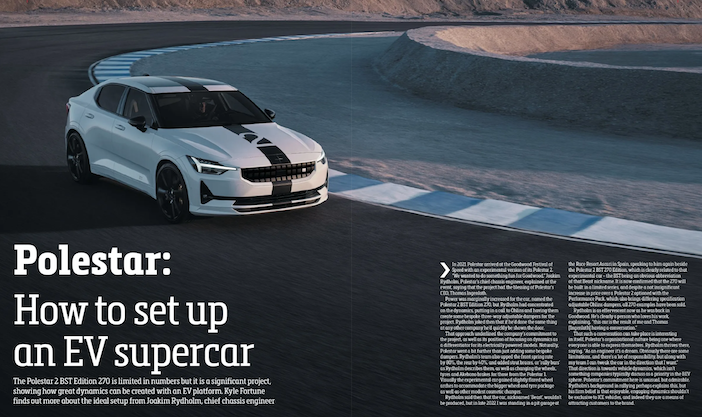 This year marks 20 years  of Vehicle Dynamics International. Dynamics technology has evolved over the years, but a surprising amount of the thinking is still just as applicable. Join us for  a look through the first 10 years of the VDI archives, with a few curiosities and star-studded highlights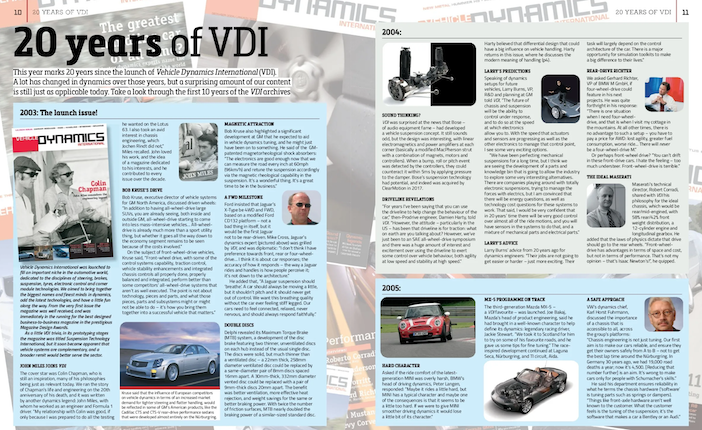 Tyre engineers have been working on EV-focused developments, with new technologies bringing benefits including weight reductions, and enhanced grip, comfort and range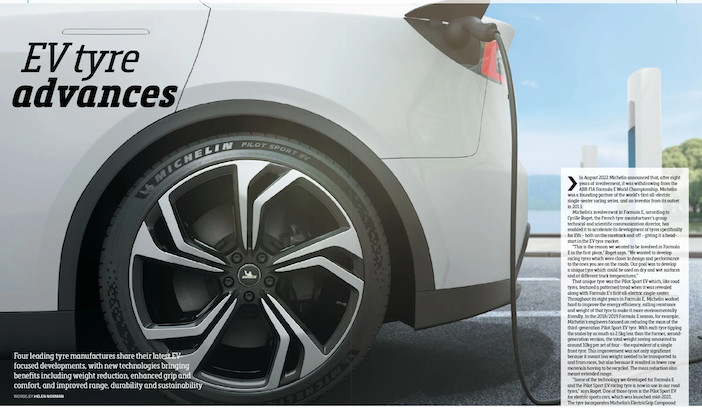 As part of our 20-year celebration, we go back to 2005, when John Miles explained the virtues of front axle anti-dive technology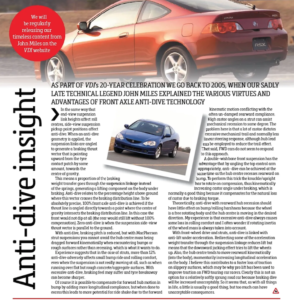 Let's go back to basics – what exactly does 'handling' mean? Who better to ask than dynamicist extraordinaire, Damian Harty?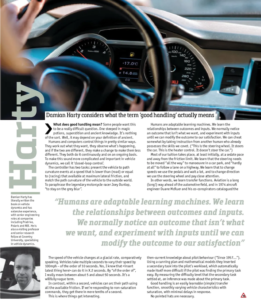 The University of Padua professor has been out drifting, but with an eye to AV safety rather than fun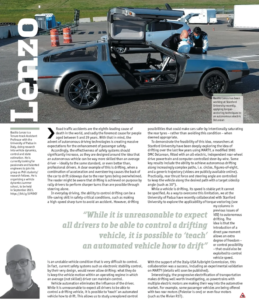 German automotive engineering consultancy, EDAG, has devised a modular chassis concept with front  and rear axle designs the  likes of which have never been seen before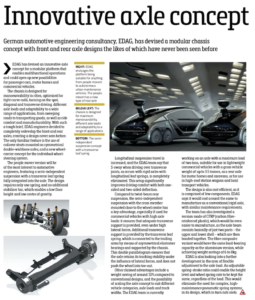 Products & Services
The latest innovations and services available to the vehicle dynamics sector