Engineering Solutions Live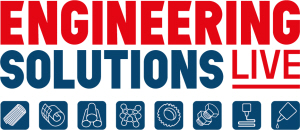 Engineering Solutions Live is the largest gathering of engineering, design and manufacturing professionals and suppliers in the UK, and the annual event is celebrating more than 15 years of success.
Comprising four complementary events – Engineering Materials Live, the FAST Show, Make Measurement Matter, and PCB Design & Manufacturing Live – Engineering Solutions Live delivers a unique opportunity for the engineering, manufacturing and design industries to come together for an invaluable day of learning, networking and doing great business.
Within the exhibition, over 100 market-leading companies will be showcasing their solutions, new products and the latest innovations to address current challenges. Exhibitors include Henkel, Staytite, Harwin, 4Plas, Von Roll UK Ltd, Apex Metrology and Blum Novotest, to name just a few…
As well as a comprehensive exhibition, at Engineering Solutions Live you can access a programme of free workshops that provide fresh insights into current industry challenges and opportunities on the horizon, as well as emerging technologies, practices and innovations – helping you to keep up to date and thrive in the years ahead.
Taking place at the British Motor Museum in Gaydon, Warwickshire, all attendees will gain free access to the whole museum, providing an exhilarating close-up view of some of the finest cars ever made in the UK.
Don't miss out! Reserve your FREE place and find out more at: www.engineeringsolutionslive.co.uk