Zero Prototypes Summit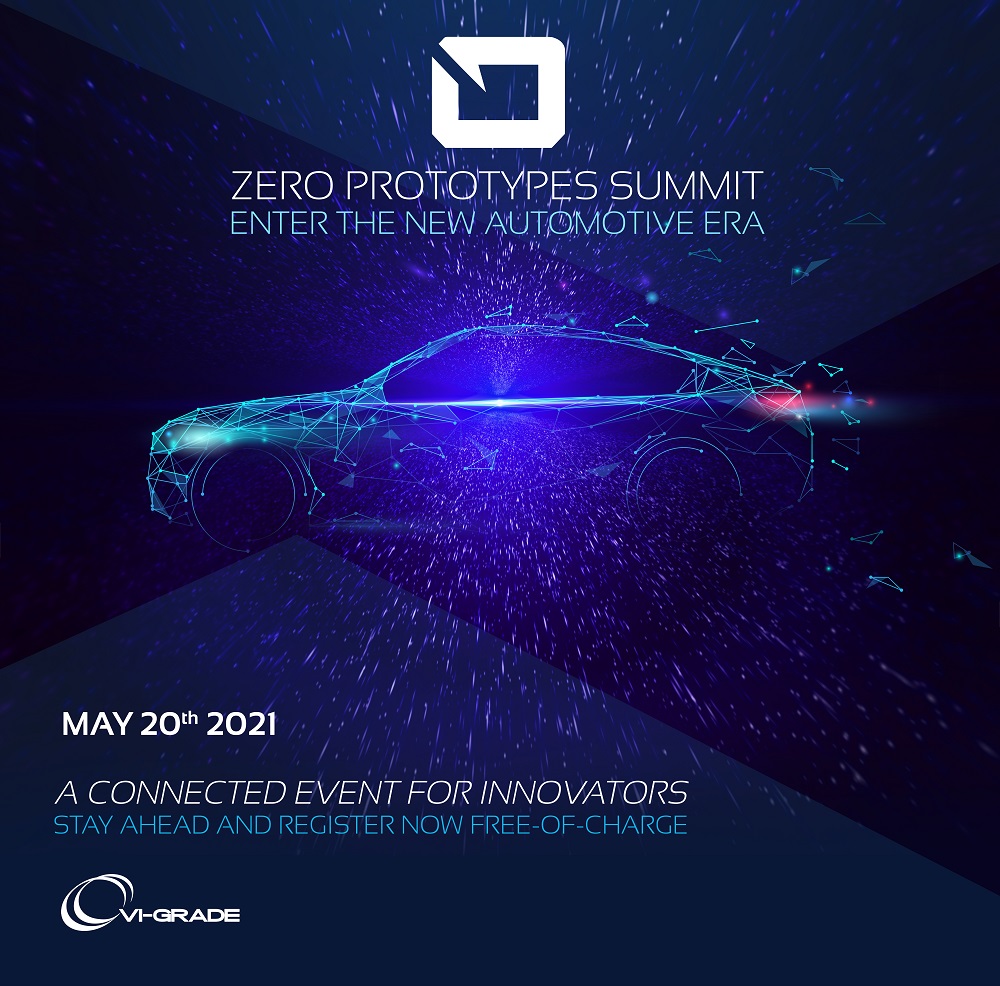 This event expands on VI-grade's previous virtual events and boasts an impressive slate of speakers from industry-leading companies using VI-grade's simulation software and driving simulators to accelerate the vehicle development process.  It will also feature a fully functional virtual exhibition area in which all sponsors and partners have an opportunity to showcase their solutions during dedicated sessions open to all participants.
This free-of-charge event is targeted towards executive-level engineering managers and experienced design engineers from the major automotive and transportation OEMs, Tier 1 suppliers, motorsport teams, universities and research centres worldwide. Held on 20th May, 2021 from 2:00pm to 6:00pm Central European Standard Time (CEST), with additional discipline- and partner-dedicated sessions on 21 May, the Zero Prototypes Summit will employ the most sophisticated web conferencing techniques available on the market to ensure seamless and uninterrupted streaming.
In addition to the virtual event, VI-grade also plans to hold limited availability, in-person versions of the Summit in its advanced global SimCenters located in Udine (Italy), Millbrook (UK), Detroit (USA), and Tokyo (Japan), thus virtually connecting its worldwide community of customers, partners and followers.
Participants will gain insight into how the major players in the worldwide automotive industry currently use simulation and driving simulators to accelerate the development of new vehicles, thus enabling them to get ever closer to virtual sign-off.  Keynote presentations will be delivered by executives from Goodyear, Multimatic, NIO and Stellantis. Technical presentations and other special contributions from our user community will be announced soon. Additionally, this year's event will also offer application-specific virtual roundtables, giving the community the opportunity to exchange and discuss the latest trends in driving simulation.