The December 2021 issue of Vehicle Dynamics International magazine is now available online! The issue is packed full of dynamics developments, interviews and the latest technologies, including:
The 2022MY Range Rover
The Range Rover has always been a tricky engineering prospect, blending the highest levels of luxury with true off-road ability, without compromising either attribute. Could technological advances in the 2022 model make it the most rounded version yet?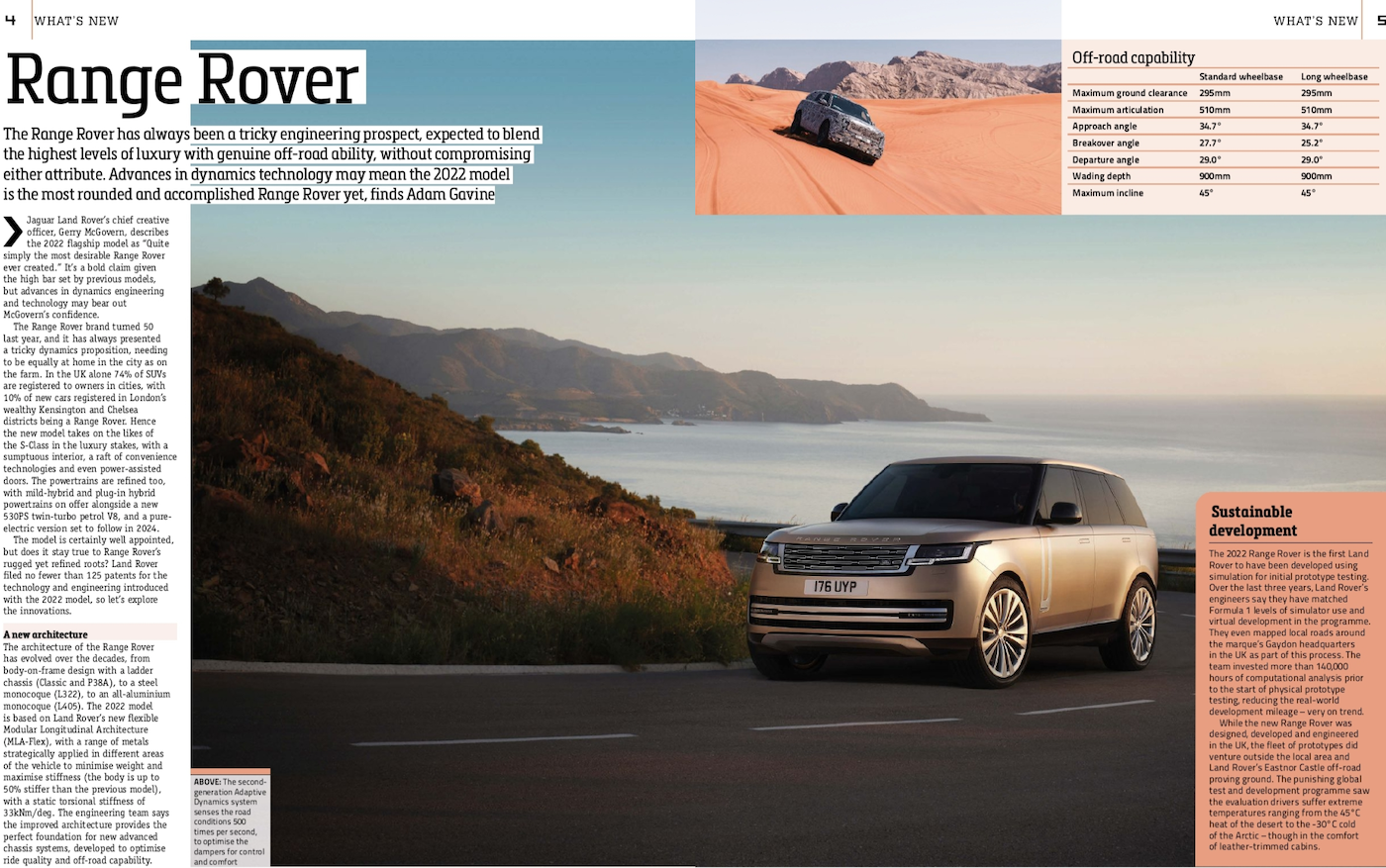 NVH tuning
EVs may be quiet, but they have not simplified the task of NVH refinement. The increasing shift to electric power has resulted in a new direction for  NVH engineering, with development having to address the enhancement  of noise, alongside its suppression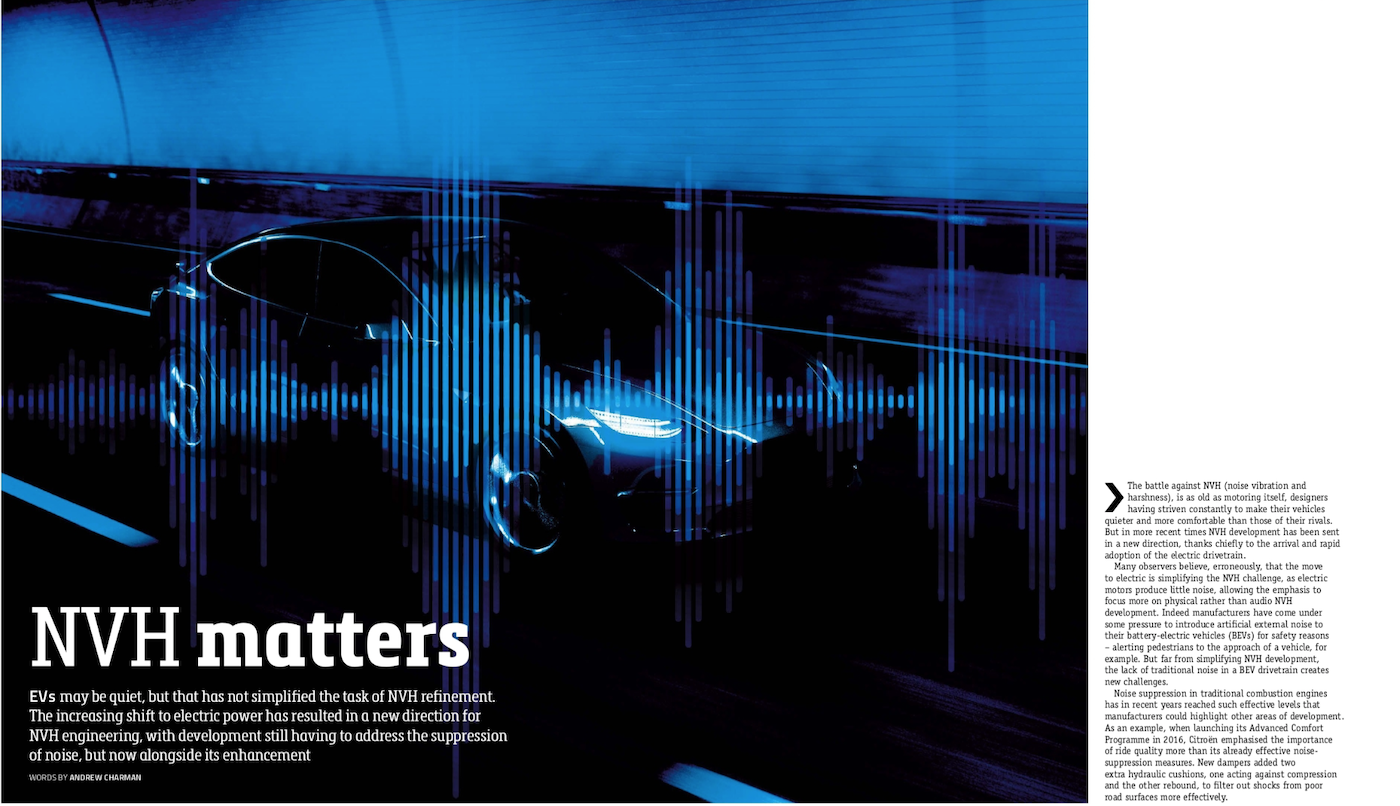 Simulation technology
The latest simulation technologies are bringing lab conditions even closer to the real-world driving experience, bringing safety, time and green benefits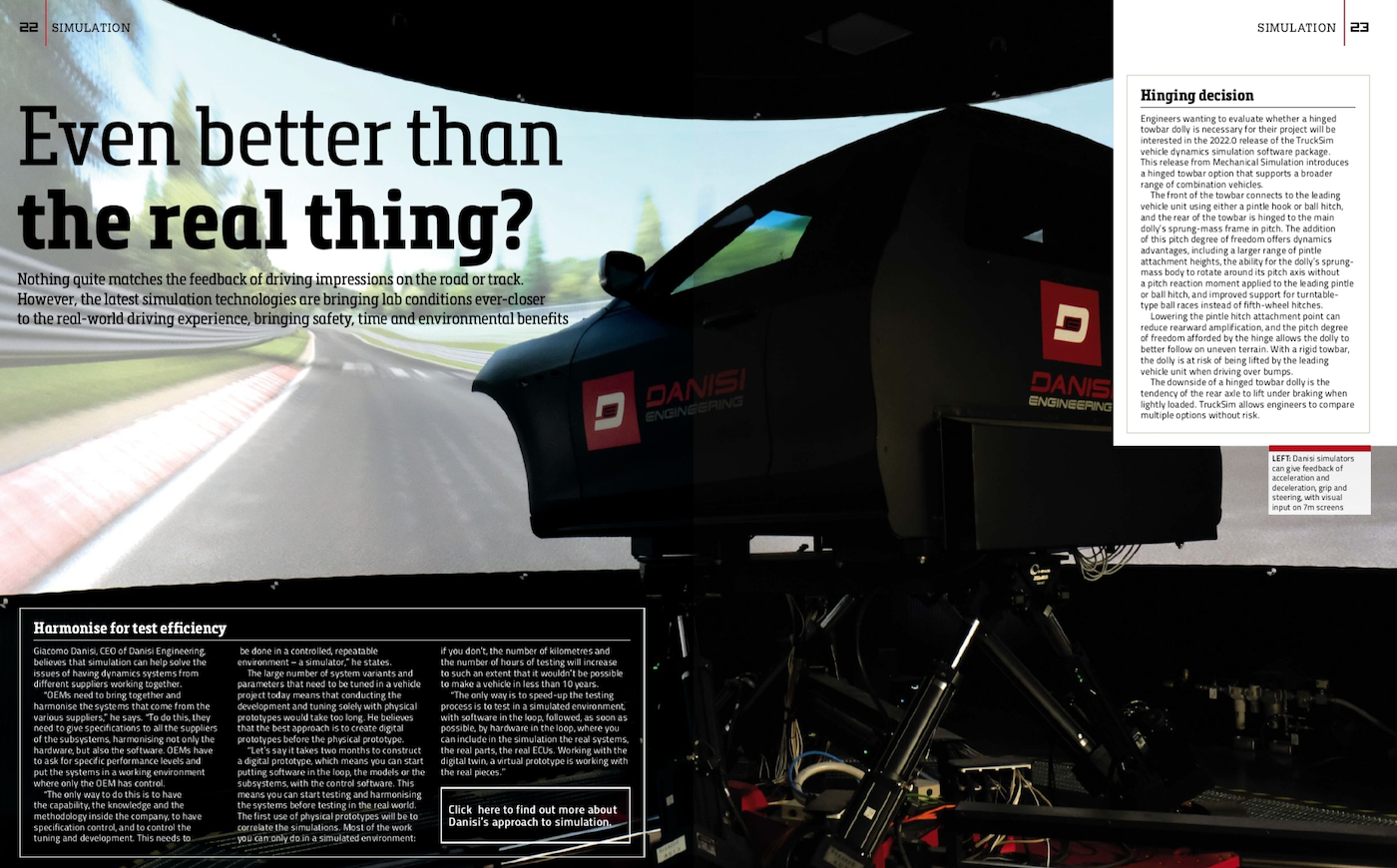 The 2021 Vehicle Dynamics International Awards
25 fantastic finalists competed across the five categories in the 2021 awards, making for tough decisions from the 22 judges. Find out which innovations, vehicles and teams impressed the most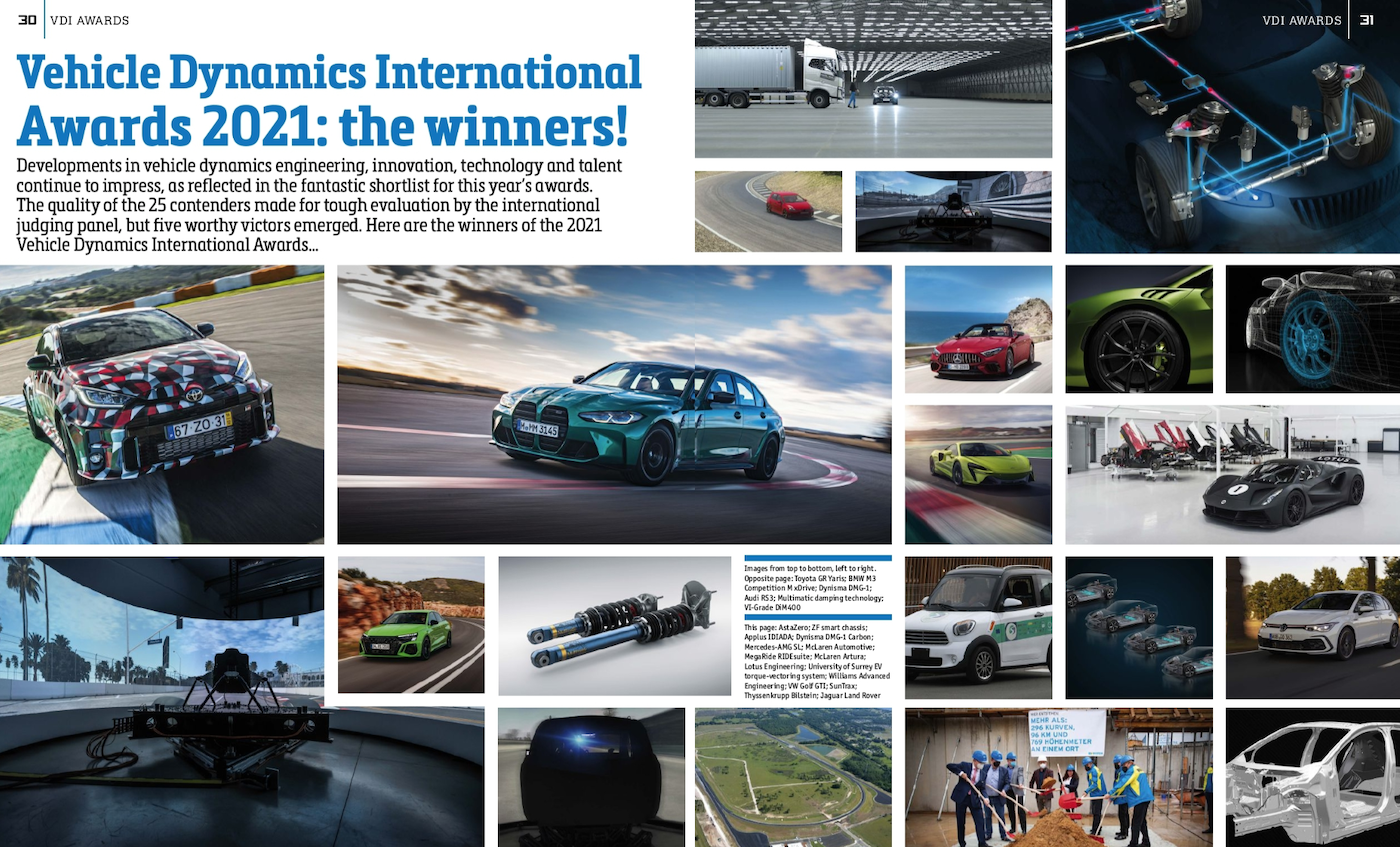 Looking back: The 2005 Range Rover Sport
The Range Rover Sport opened a new market for Land Rover, pitched by the MD as a "less frenetic, more refined alternative to existing performance SUVs"
Opinion: Basilio Lenzo
Dynamics expert, Basilio Lenzo, discusses how new approaches to torque demand can bring benefits for handling and efficiency
Product & service profiles
Find out about the latest products, technologies and services to benefit the vehicle dynamics sector. We bring you the latest developments from:
Danisi Engineering
Dynisma
BorgWarner
Tenneco
dSpace
Horiba MIRA
Kistler
VI-grade
GeneSys Elektronik
4activeSystems
Cruden
Photron
Racelogic