ASC GMBH – German Sensor Engineering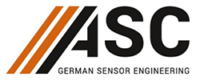 Automotive. Optimized by ASC.
At ASC, we are your partner for testing, monitoring and optimizing driving dynamics. Our tailormade high-precision inertial sensor and IMU solutions help maximize the efficiency of your vehicles, keep passengers and freight safe and your business productive.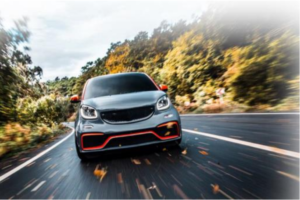 Our broad range of compact yet robust analog, digital and smart sensors and IMUs, paired with the expertise of our resourceful engineers, offers a flexible range of tools to test and track, predict and maintain vehicle and road infrastructure conditions in every imaginable real-world setting.
Whether passenger cars, trucks or other commercial vehicles, the accurate monitoring and analyses of driving dynamics provide crucial data to optimize the design, mitigate the impact of shocks and forces, increase driver comfort and predict wear in order to maintain and repair timely before an expensive breakdown or accident happens.
Centrifugal forces, acceleration, braking powers, gravity but also external forces like wind power or shocks from various road conditions and their absorption are but a few of the forces measured and their individual and collated impact analyzed in driving dynamics testing. As optimal driving behavior, comfort and efficiency can only be achieved when all vehicle components are finetuned to seamlessly sync with each other.

ASC's inertial sensors and IMUs play a critical role in the testing and optimization of driving dynamics. They capture with highest precision all acceleration and gyroscopic forces a vehicle is exposed to. Whether in lane change testing, braking test, special maneuvers or other disruptive actions: an ever-growing number of car and truck manufacturers partners with ASC engineers to optimize their fleets with proverbial German quality sensor and service solutions. In addition to the highest sensitivity, ASC's sensors offer low noise emission, strong robustness to withstand extreme weather conditions, and compact design to allow for the flexible, space-saving integration in narrow vehicle components.
Beyond the use of individual sensors, in partnership with global car, truck, agricultural and commercial vehicle manufacturers, ASC's highly versatile, modular inertial measurement unit IMU7 is tailored to their needs. It provides a compact, flexible "toolbox" combining a range of robust accelerometers and gyroscopes required to meet the highest standards of vehicle testing.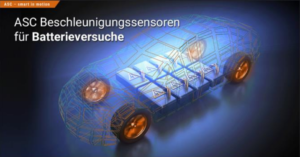 Particularly, when latest advances in sustainable e-technology bring about alternative components and mechanics, like the absence of traditional clutches, gear stages and engines in electric cars and trucks. Add to that large batteries shifting the center of gravity, novel rotation and braking forces paired with diverse road and climate conditions, individual speeds, driving styles and a variety of new materials – and it becomes easy to see how new areas of pressure, strain, friction, rotation, vibration and shock absorption emerge that are critical to monitor, evaluate and understand.
So that appropriate measures can be taken to manage these factors – and their compounded impact – to optimize driving dynamics and comfort, avoid premature wear, safety hazards and costly repair, and to improve the efficient use of your vehicle.
Learn more: https://www.asc-sensors.de/en/applications/automotive