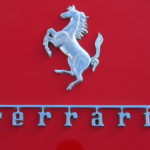 Website Ferrari
Ferrari has a most desirable track-record, in Formula One as well as in GT production cars, record business results and voted one of the World's most powerful brands. Working with Ferrari means working with engineering excellence and innovation on the highest level. Above all Ferrari is an international team working with the highest level of professionalism and dedication, based on performance, meritocracy and continuous development, with innovation at the heart of our future.
In order to strengthen our Power Electronics team, we are looking to hire an Electrical & Electronics engineer for the planning and delivery of dedicated components. The role is based in based in Maranello (Italy) and will have frequent international contacts with suppliers and our international teams.
In this position, you will be responsible for the planning and delivery of specific components (including electric, electronic, silicon-based and other components) for delivery to our Maranello facilities. Your role will require a technical approach on feasibility, time-to-market, costs and engineering materials to ensure optimal performance.
Your priority focus will be on datasheet-analysis, technical evaluations as well as potential alternative components solutions, lead redesign projects and coordinate suppliers in proactively finding solutions. You will prepare technical documentations preparations for RFQs, technical target setting (performance/reliability), definition of the main hardware development milestones and supervision of design validation testing.
As a part of the team, you will interface with different internal working groups including Vehicle Assembly Logistics, Purchasing, Controlling and others.
Required profile
In order to succeed in this challenging role, you will ideally have achieved excellent academic results, and completed your Master-degree in Electric / Electronic Engineering. And you have gained around 3 to 5 years' dedicated experience in technical project management in automotive high-voltage components and automotive electronics.
In this role, your technical knowledge on the main automotive ICs critical features (MOSFETs, PMICs, LDOs, PWM controllers, Flyback controllers, Microcontrollers) is mandatory.
In Ferrari you must exhibit the capability to work in a highly-dynamic and fast-changing environment, thinking analytically and structured, curious and with orientation to innovating and new technologies. This role you will interact with international suppliers, therefore fluent English (written and spoken) is a must-have. Italian language skills are an advantage, whilst your motivation to learn Italian will allow you to integrate better and faster.
Ferrari appreciate individuals with experience outside their country of origin, allowing for a multicultural mindset. The role is based in Maranello (Italy) and travel to national and international locations may be required at times.
We are an Equal Opportunity Employer.
Please apply on the Ferrari career pages.
Location: Maranello, Italy
Department: Ferrari Gran Turismo (GT)
Seniority: Middle Level
Contract duration: Permanent contract
Ferrari offer: Company sports & fitness facilities, company restaurant with seasonal menus and wellness options, preventive health programs for staff and children, scholarships, school book refunds, summer camp, Ferrari events and Family Day.