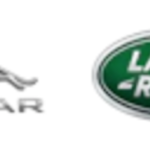 Website Jaguar Land Rover
Automotive OEM
The successful candidate will lead the design, development, testing and delivery of the Steering System Components (Rack, Column, i-shaft) to support any unique SVO system requirements to meet the SVO Cycle Plan.
Responsibilities include leading the supplier to deliver against this specification and ensure the delivered system is fully verified for inclusion on a vehicle programme meeting the programme requirements for quality, cost and time. The role will require close working with the SVO Vehicle Dynamics team and the Core Steering teams to ensure continued development of the SVO Chassis team.  The Lead Engineer will report into the SVO SWAT Manager.
WHAT YOU WILL NEED
• As a Senior Steering Engineer, you will lead the development of steering components within SVO Chassis, Deliver the commodity plan to quality, cost and time, including maintaining the Worldwide Engineering Release System.
• You shall be tasked with assisting the management of Change Request, expenditure forecasting and the relevant supplier teams in support of delivery of the programme milestones.
• You will carry out detailed planning of both test and development stages for Jaguar Land Rover and supplier rig test plans, all the way through to sign off whilst supporting the Engineering test teams with any rectification of issues that may arise.
• As part of this role, you will deliver the Advanced Product Quality Planning deliverables, ensuring all appropriated Jaguar Land Rover standards are met throughout design maturation.
 You will ensure all programme design solutions meet:
Programme targets for cost and weight
Legal regulations and Requirements Management & Design Verification documentation
Keep all Module documentation up to date, including:
Meeting minutes
Foundation and Programme Design analysis documents
Quality history and bill of design
Key Accountabilities & Responsibilities:
Essential:
Previous experience of Steering System delivery and testing.
Previous experience of managing resolution of business, technical and process issues within a Project Team environment
A good working knowledge of product creation & delivery, change control, product definition and change management processes
Degree qualified or equivalent experience preferred
Desirable:
Previous experience within engineering or programme planning departments
Capability to run vehicle testing and acquisition systems (e.g. CANape)
SO WHY US?
Bring all this to the home of premium innovation, and you'll find the opportunities to further your career with a world-class team, a discounted car purchase and lease scheme for you and your family, membership of a competitive pension plan and performance-related bonus scheme. All this and more makes Jaguar Land Rover the perfect place to continue your journey.
Please be aware that we may close this vacancy for applications before the stated deadline if we receive a high volume of interest. We strongly advise you to submit your application as early as possible.
Jaguar Land Rover is committed to equal opportunity for all.