Since 2002, the Fraunhofer Institute for Structural Durability and System Reliability LBF (Fraunhofer LBF) has recognised outstanding achievements in structural durability through the Ernst Gaßner Award, a scheme which honours experts for exceptional contributions in the development of safety-relevant, reliable lightweight components. This year has seen a slight difference, as the Darmstadt, Germany-based institute gave awards to two experts: Dr Yung-Li Lee of Fiat Chrysler Automobiles N.V. (FCA) in Auburn Hills, USA, and Bruno Seufert of Daimler AG in Sindelfingen, Germany.
An international jury, whose members were appointed by the Fraunhofer LBF, selected the winners of the 2020 Ernst Gaßner Award from a large pool of nominees. Dr Lee received the Ernst Gaßner Award for his outstanding work in structural durability at FCA, where he is responsible for the development and implementation of advanced structural durability technologies for design, simulation and testing.
Due to the current Covid-19 situation, a digital award ceremony was held for the first time this year. In a video message, Dr Lee and Bruno Seufert were officially honoured on 9 April by the Fraunhofer LBF's director, Professor Tobias Melz, and Rüdiger Heim, head of the institute's department of structural durability.
You can watch the ceremony HERE.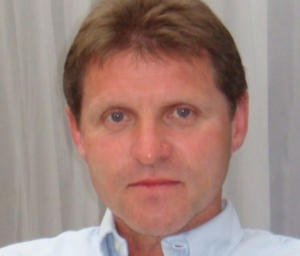 Bruno Seufert has been responsible for structural durability testing at Daimler AG since 1990, and has been involved in all structural durability matters relating to chassis since 1998. Under his leadership, several vehicle innovations have been developed at Daimler, which Fraunhofer LBF describes as "extraordinarily sophisticated and successful", including active components in the chassis, and lightweight axles. Seufert actively supports the German Association for Materials Research and Testing DVM and is a key member of the structural durability community in Germany.
Fraunhofer LBF has been awarding the Ernst Gaßner Award since 2002. The award is named in honour of the research institute's founder, Ernst Gaßner, to recognise the work of engineers who have significantly influenced the development of structural durability in both theory and practice. Candidates for the award must deal with time-varying service loads, such as spectrum loading for designing lightweight constructions — particularly as it relates to safety components — and hold a position of responsibility in an industrial company.
The international Jury for the Ernst-Gassner-Award 2020
• Fatemi, University of Memphis, USA
• Francesco Frendo, University of Pisa, Italy
• Rüdiger Heim, Fraunhofer LBF, Darmstadt, Germany
• Gary Marquis, University of Aalto, Finland
• Tobias Melz, Fraunhofer LBF, Technical University Darmstadt, Germany
• Thierry Palin-Luc, Ensam, Bordeaux, France
• Cetin Morris Sonsino, Fraunhofer LBF, Darmstadt, Germany
• Huang Yuan, University of Tsinghua, China
About Professor Ernst Gassner (1908 – 1988)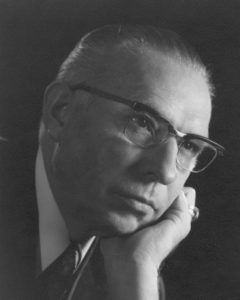 Professor Ernst Gassner lived and researched in Darmstadt. In the 1930s, he coined the term 'Betriebsfestigkeit' (German for structural durability). His knowledge decisively contributed to the science of lightweight fatigue design and to optimising the durability of industrial products – especially those relating to the aircraft and vehicle industries – earning him a high international reputation among experts, which is still respected today.
The test programme for durability tests introduced by Ernst Gaßner in the 1930s made it possible to develop particularly lightweight and reliable components for the first time. The basic principle of his work – the application of loads with variable amplitudes for laboratory tests – continues to be the prerequisite for the durability and quality of modern products when it comes to lightweight construction. His groundbreaking work, design and experimental proof of lightweight structures and the development of structural durability into a truly cross-sectional science are the basis of his ongoing international reputation as a researcher and scientist. In his time, Gaßner left his mark on the entire German, European and American automotive and aircraft industries, as well as their suppliers. Today, structural durability is applied in the automotive, railway and aerospace industries, as well as medical technology, renewable energies, optics and mechanical engineering.
To keep the memory of its co-founder and his work alive, the Fraunhofer Institute for Structural Durability and System Reliability LBF founded the Ernst Gassner Award in 2002.
Previous winners:
2002: Dr Andreas Beste, Audi AG
2004: Dr Hansjürgen Schmidt, Airbus Deutschland GmbH
2006: Heinz Werner Lowak, Otto Fuchs AG
and
André Bignonnet, consultant in fatigue design (France)
2009: Lothar Krüger, BMW Group
2012 / 2013: Prof Chitoshi Miki, Tokyo Institute of Technology