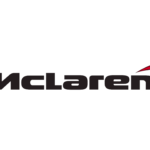 McLaren
When our founder Bruce McLaren passed away at the age of 32 he left behind a legacy that has shaped who we are today. We have an unrivalled heritage which has its roots in racing; but McLaren Automotive is now creating a story of its own and we want you to be a part of it.
As part of our Track25 business plan we will launch 18 new models or derivatives of our vehicles and look to expand our retailer network into new markets, with an aim of having 100 retailers globally. Track 25 and McLaren Automotive' s growing reputation is testament to our world class employees. To ensure McLaren Automotive continues to be at the forefront of the automotive market, we are looking for a Senior Steering System Engineer to join our Chassis & Vehicle Technology team. Reporting to the Principal Engineer Chassis Systems, the role will be responsible for the technical and delivery for all aspects of steering system across vehicles in current production.
Principal accountabilities
With the Principal Engineers, lead the design and development of steering system to ensure optimised vehicle performance and delivery of vehicle attributes
Work together with Vehicle Dynamics team to identify the steering feel targets at vehicle level and deploy them into system requirements.
Work together with NVH and concept teams to meet the requirement of quality and system optimization
Work together with steering system suppliers to identify technology and solution suitable to optimize steering feel
Leadership, planning, monitoring and control of steering system development activities to guarantee project delivery in line with MDP (McLaren Development Process). Directly supporting all Model Year update programs
Establish and control system and component, design, release, development and validation plans in association with functional experts and in line with technical risk management processes
Establish and control supply chain in association with function group buyers to ensure delivery of components and systems on schedule for all phases of prototype, pilot, pre-production and production build
Ensure manufacturability and compliance with quality standards of all components and systems within the defined BOM through interface with manufacturing site and suppliers
Review and manage steering system engineering concerns raised in manufacturing and warranty
Manage and execute design activities where necessary to support production issues and re-engineering tasks
Ensure lessons learnt from field are correctly captured into documentation for future programmes
Manage projects to achieve annual cost down targets
Respond to requests for information or specification change with assessment of risk and cost.
Control DFM and FMEA as required.
Preparation and presentation of material to support external and internal project status reviews at various level of the business.
Knowledge, skills and experience
Excellent steering design and development knowledge
Capability to predict steering and vehicle dynamics through simulation tools (Matlab/Simulink)
Capability to assess vehicle and steering performance
Capability to postprocess measurement data and identify subjective/objective correlation
Experience with CATIA design environment
Experience in steering release management and problem solving
Experience of high and niche vehicle (low volume) programmes
An ability to deliver under pressure with an appetite for measured success
Experience of automotive design and development advantageous
Mechanical or Automotive Engineering Degree
Personal attributes
Natural leadership skills
Must be both a team player and team builder.
Strong verbal and written communication skills
Ambitious and self-reliant.  Intrinsically self motivated.
Delivery focused, with demonstrable track record of on-time delivery.
An understanding and awareness of appropriate escalation.
We recognise that we can only achieve our vision with the dedication and collaboration of our world class employees.  It is our aim to become the employer of choice within the global automotive industry.
At McLaren Automotive we are constantly looking to improve. To become the employer of choice we are always looking to develop our employee offerings. We currently offer a range of benefits to employees at all levels of the business including Private Healthcare, Contributory Pension Scheme, Life Assurance and Personal Lease Car Scheme. We also offer a range of discounts with our partner organisations.