Professionals in the vehicle dynamics sector have a fantastic opportunity to get an edge on their competitors this year. This is because 2018 is a landmark year for Automotive Testing Expo Europe – not only is it celebrating its 20th anniversary but it will also be hosting a record number of exhibiting companies.
At this year's event, more than 400 exhibitors will display and demonstrate state-of-the-art technologies and services for vehicle testing, evaluation and quality engineering.
Here are just 12 good reasons to attend Automotive Testing Expo Europe, which takes place at the Messe Stuttgart, Germany on June 5-7…
1: Innovative all-wheel drive dynamometer
Are you looking to shorten your development cycles and go from concept to production quicker than the competition? Rototest is showcasing its innovative all-wheel drive dynamometer live on the show floor at Automotive Testing Expo 2018.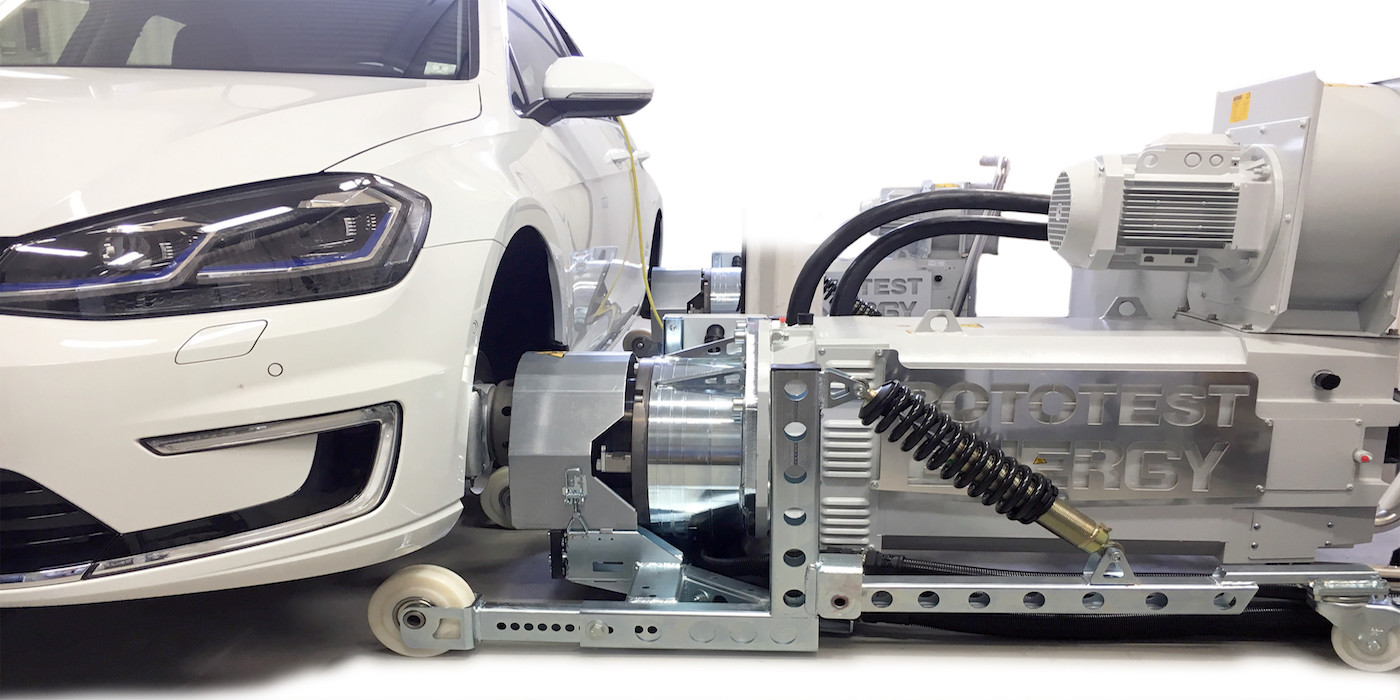 This dynamometer design means that not only can longitudinal road maneuvers be moved into the lab, but also any road testing work that involves steering and lateral acceleration. This is because the dyno allows for steering motion while the system is running, which is why Rotest is marketing the machine as a smarter alternative to conventional test equipment.
2: The free-to-attend Technology Demonstration Area
This area will see more than 60 key speakers from leading OEMs, Tier 1 and Tier 2 suppliers and research institutes discuss a variety of pressing industry topics across all three days of the exhibition. Speakers will include Matteo Sacchi, performance engineer for Fiat Chrysler Automobiles, who will discuss the impacts of aerodynamic testing on steering and handling behavior for sports cars; Amine Bajnati, intersystem integration specialist at Renault, who will present a new intersystem module for rest bus simulation in different test benches; and Rainer Schantl, project manager, IODP, at AVL List, who will explain how use of powertrain and chassis dynos can speed up driveability calibration while reducing the number of prototype vehicles.
Sessions will provisionally include NVH analysis, simulation and modeling, data acquisition, data management, durability testing and Big Data.
http://www.testing-expo.com/europe/en/conference-programme.php
3: Autonomous Vehicle Technology World Expo
Also held alongside Automotive Testing Expo Europe, this event will see more than 80 exhibitors display autonomous vehicle (AV) technologies and services that will help make AVs a reality.
http://www.autonomousvehicletechnologyworldexpo.com/en/
4: Boost your autonomous vehicle knowledge
Even more knowledge can be gained at Autonomous Vehicle Technology World Expo's three dedicated conference streams (Autonomous Vehicle Interior Design & Technology Symposium, Autonomous Vehicle Test & Development Symposium, and Autonomous Vehicle Software Symposium), at which more than 400 delegates will see 120+ industry expert speakers debate and discuss how to test and develop intelligent vehicles.
http://www.autonomousvehiclesymposium.com/en/
http://autonomousvehicleinteriors.com/en/conference-programme.php
http://www.autonomousvehicle-software.com/en/
5: Engine mount rigs ideal for NVH testing
Engine mounts undergo an enormous amount of strain and vibration, and are highly important to NVH engineers, who are starting to demand higher test frequencies as the automotive market demands quieter and smoother vehicles. Thus, M&P International will be showing its several high-frequency test rigs at Automotive Testing Expo Europe, which it has developed to dynamically characterize elastomer mounts up to 3,000Hz.
They are equipped with either an electrodynamic shaker or a piezoelectric actuator, and the purpose of these high-frequency test rigs is to determine dynamic stiffness using a static pre-load.
6: Efficient wheel force transducers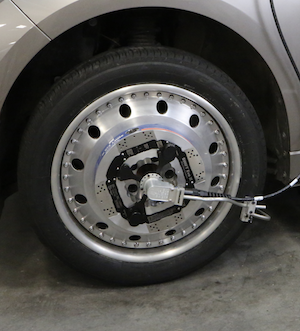 When it comes to durability testing, all engineers want to maximize test throughput and improve test lab operational efficiency. This is why MTS Systems is bringing a range of emerging test solutions to the Stuttgart Messe. First up is the new SWIFT Evo family of wheel force transducers, just introduced to the market following MTS's recent acquisition of PCB Piezotronics.
Other components of this productivity-enhancing portfolio include the all-electric ePost Tire-coupled Road Simulator, new long-lasting and efficient MTS DuraGlide actuators, and MTS Echo Intelligent Lab connectivity solutions.
7: Global Automotive Components and Suppliers Expo 2018
Tier 1, 2 and 3 automotive component manufacturers from around the world will be at Global Automotive Components and Suppliers Expo 2018 to display their latest technologies and products. Many exhibitors will also be on hand to discuss how they can participate in cost reduction within supply chains, and how they can offer new, alternative, cost-effective manufacturing and supply solutions.
The event co-hosts Engine Expo and Automotive Interiors Expo, meaning Global Automotive Components and Suppliers Expo is expected to feature over 300 exhibiting component suppliers.
http://www.globalautomotivecomponentsandsuppliersexpo.com/en/
8: France's first CAV proving ground
If you're of the opinion that real-world testing of connected and autonomous vehicles (CAV) won't be enough to complete all the scenarios and kilometers needed to achieve safety validation, then be sure to speak to UTAC CERAM, which is to open France's first proving ground designed specifically for CAVs.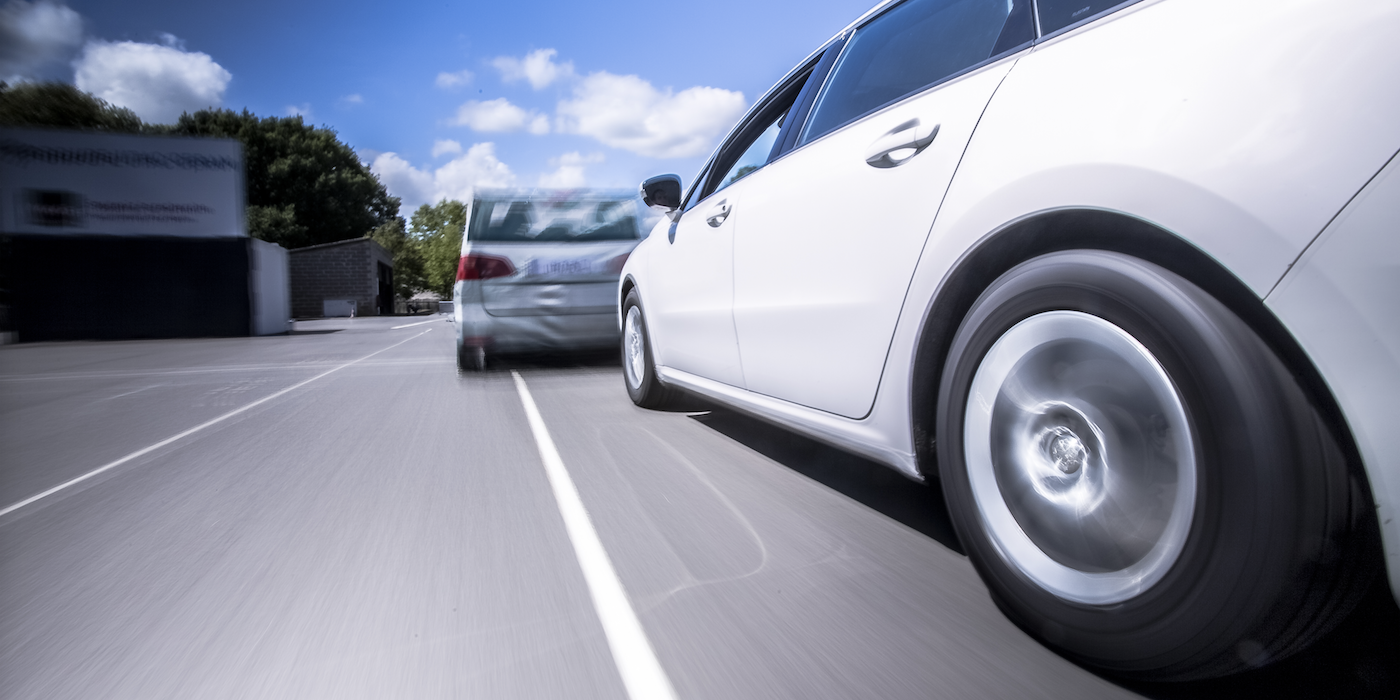 The company will be at the Stuttgart Messe to provide all the information you need to know about this new facility, which will provide a comprehensive scope of services, including ADAS test tracks; an EMC laboratory; highway, intersection and maneuver test tracks; robotized official targets; driving robots; localization and synchronization tools; IT infrastructures and data services; and EV quick-charging solutions.
9: Fully automatic robotic test system
Visitors in need of a test system for 48V starter generator systems, built in a climatic chamber environment, will want to check out the latest developments on show from Kübrich this year. The company has added to its already well-established robotic systems with a new fully automatic robotic test system for touchscreen evaluation under different conditions and response requirements.
As with the company's door/flap fatigue testing and in-car door Test System (iCDT), this latest system also uses Kübrich's one-stop ACTERE software solution.
10: Dynamically sealed plastic rings
Selecting the right components for hydraulic test rigs is crucial for the optimal operation of a test machine, and for test actuators for high-dynamic tests with high frequencies as well as servo-actuators, Herbert Hänchen is among the world's leading companies.
With the development of a new seal called Servoseal, the company's servo-actuators can now be used for movements with the smallest amplitudes without causing leakage. Furthermore, thanks to lightweight hydraulic cylinders made of H-CFRP (hybrid carbon-fiber reinforced plastics), weight is reduced by up to 80% and allows for corrosion-free and non-magnetic designs.
11: ADAS test and validation solutions
ADAS testing, durability and mis-use testing at proving grounds can be slow and labor-intensive. However, the Mobius command and control software and vehicle automation kit from Autonomous Solutions can increase productivity and reduce costs.
The system, which is used by numerous automotive manufacturers (Ford, FCA, GM, Toyota and Hyundai), also removes the need for drivers from hazardous test environments, improving safety. Furthermore, the system is able to control multiple vehicles with a single operator, while tests are completed with sharp accuracy with a higher repeat rate than normal.
12: Aerodynamic electric SUV concept
It's no secret that aerodynamic drag can affect a car's performance and dynamics, but it becomes even more crucial when extending the range of electric vehicles (EV). At highway speed, a 10% reduction in aerodynamic drag can give a 5% improvement in range. Responding to the growing EV market, Applus IDIADA has developed the Cronuz, a compact electric SUV concept with optimal aerodynamic performance. On display at Automotive Testing Expo Europe 2018, the Cronuz represents a breakthrough in EV aerodynamics thanks to unique active and passive aero solutions that focus on key areas such as the wheelhouses and underbody.