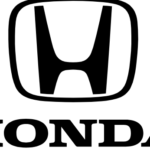 Website Honda
Automotive OEM
Honda has a clear vision for the future, and it's a joyful one.  We are looking for individuals with the skills, courage, persistence, and dreams that will help us reach our future-focused goals.
At our core is innovation. Honda is constantly innovating and developing solutions to drive our business with record success.  We strive to be a company which serves as a source of "power" that supports people around the world who are trying to do things based on their own initiative and that helps people expand their own potential. To this end, Honda strives to realise "the joy and freedom of mobility" by developing new technologies and an innovative approach to achieve a "zero environmental footprint."
We are looking for qualified individuals with diverse backgrounds, experiences, continuous improvement values, and a strong work ethic to join our team.
If your goals and values align with Honda's, we want you to join our team to Bring the Future!
About this Position: 
The role focuses on development of Electronic Power Steering (EPS) and Active Suspension systems software integration. As member of Advanced Safety Controls Division your role would support integration of driving assistance and vehicle dynamics control technologies into our vehicles.
Our responsibility is to integrate EPS and Active Suspension technology into Light Duty Truck (LDT) development vehicles.  This integration requires direct coordination with Tier 1 suppliers such as Bosch, Showa, NSK, etc, bench testing and in vehicle validation/verification on proving grounds.
At Honda our engineers take ownership when it comes to developing a function or feature on the vehicle. You will be part of a dynamic team that branches across multiple disciplines, focused on integration of new technologies and improving Honda and Acura products. You would work under the leadership and guidance of senior members in the group, but often with a significant level of autonomy.
Responsibilities include:
Manage multiple vehicle development projects specifically related to electronic braking and vehicle stability assist systems control specifications, actively maintain schedule and task list including internal, Japan R&D, and supplier (Global and Regional) schedules.  Manage all necessary documentation for development deliverables.
Review current electronic controls systems specifications and develop the functional requirements related to Controller Area Network interface, Self-Diagnostic, Failsafe Detection for each vehicle development
Validate electronic power steering and active suspension systems control software function by completing standard requirement testing on bench and in vehicle by proving grounds.  Validate electrical hardware by EMC and ultrasonic testing, work with supplier to countermeasure any issues found
Coordinate with the global office key deliverables to regional developments
Support ISO 26262 testing, maintain deliverable schedule, and ensure requirements are achieved and approved by technical experts
Work directly with the system supplier to lead the integration of software functions into the vehicle, as well as verification of the functions
Negotiating requirements across multiple function (meter, ADAS, architecture, etc) teams and coordinating with design functions to ensure correct control specifications are applied to the electronic brake and stability assist system drawings
Coordinate with factory associates during build phases to ensure controls are achieving required specifications and lead chassis software/control issue resolution across engineering (manufacturing) and design. Coordinate with the global office key deliverables to regional developments.
Instrument test parts and test vehicles to collect data necessary to validate specifications, drive the vehicle on road and/or test course to collect test data for analysis.
Continuously improve development tools with focus on test efficiency and accuracy.
Who we are seeking:
Required Work Experience:
Required Education:
Bachelor of Science in Electrical Engineering, Controls Engineering, Automotive Engineering, or Computer Science
Desired skills:
Basic understanding of electrical components, EMC and ultrasonic.
Basic understanding of requirements management, function validation, diagnostics, and CAN structures or similar micro controller communication structures
Familiarity with control specification development
Hands on mechanical ability / understanding of vehicle systems and cross functional interactions
Demonstrated analytical skills necessary to troubleshoot control system issues, propose and implement potential solutions.
Strong PC Skills (Excel, PowerPoint, Project and other technical software)
Experience with data acquisition systems such as Vector CAN tools is a plus
Familiarity with ISO 26262 standard for functional safety
At Honda, you will play a key role in our journey to become a company that society wants to exist now, and in the future. Your endless curiosity will drive innovation and your courageous spirit will challenge the status quo.  We believe having a workforce made up of diverse thinkers and innovators makes us a better Honda.  Respect for each other and respect for diversity each and every day drives our associates to contribute at the highest level and work effectively in a team environment.  We make the dream of mobility a reality with our innovative and high-quality products. Together, we Bring the Future to our customers, associates, and communities.  We are Honda!
What differentiates Honda and make us an employer of choice?
Total Rewards:
Competitive base salary
Annual Bonus
Manager Lease Car Program (No Cost – Car, Maintenance, Insurance)
Industry leading Benefit Plans (Medical, Dental, Vision)
Paid time off, including vacation, paid holidays, sick time, personal days
401K Plan with company match + additional contribution
Relocation assistance (if eligible)
Career Growth:
Advancement opportunities
Career mobility
Education reimbursement for continued learning
Training and Development programmes
Additional Offerings:
Wellbeing programme
Community service and engagement programmes
Product programmes
Free drinks onsite
Honda is an equal opportunity employer and considers qualified applicants for employment without regard to race, color, creed, religion, national origin, sex, sexual orientation, gender identity and expression, age, disability, veteran status, or any other protected factor.